Paintball Birthday Parties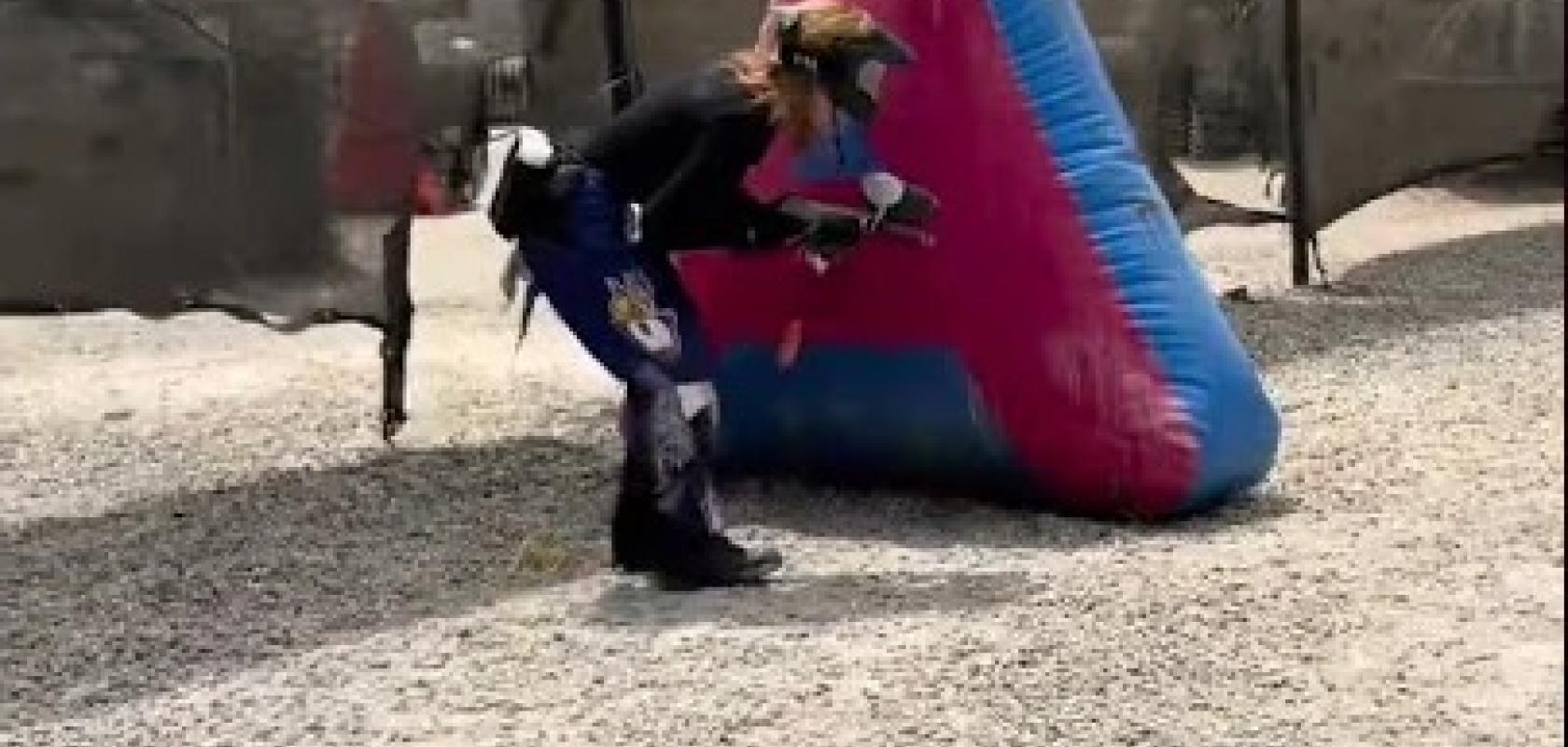 Paintball Birthday Parties
From a parent's point of view, one would assume that only kids have paintball birthday parties.  Paintball USA hosts birthday parties for ages 5 years old through seniors.  You are probably asking, do senior citizens celebrate their birthday party playing paintball?
Absolutely! Age doesn't matter. All that matters to participate in the sport of paintball is good physical health and wear comfortable clothing, layers, that will keep you safe in the event you should get hit with a paintball. https://www.paintballusa.org/
Paintball USA offers fun and excitement when it comes to birthday parties. Parents that intend to just spectate, when bringing their kids to play paintball, see how safety rules are implemented on the playing fields, so many decide to participate in the games with the party.
Players and observers must start by filling out waivers in the registration area. For convenience, there are waivers on our website https://paintballusa.org/about/waivers .
Next, everyone watches a short, safety video. To register, the cashier assigns wrist bands per the player's name on the waiver. At times, the players become so zealous with excited chitter chatter and laughing, they are unable to hear their names being called out.
No worries. It just takes a little longer to get everyone registered in and apply the wristbands. Next step is to head down the "assembly line" where the staff passes out the rental gear, air guns and clothing.
The players have their gear and ready to play.  The referees will divide the group into two teams, explain the safety rules, strategy of the game, then, head out to the playing field. The adrenaline is flowing!
Parents that decide to hang out at the picnic area, eat pizza, socialize while waiting for the kids to return for snacks and drinks in between games, the tables are near some of the playing fields.
Mixed Ages for Paintball Birthday Parties
There are paintball birthday parties that have family members of all ages. Paintball USA offers a variety of air guns; however, we suggest players in the same party use the same kind of gun. Here are some of the reasons why.
The players in your party probably want to play together in the same games.

We offer private games for groups of 15+ with a reservation at no additional charge.

At Paintball USA Palmdale, same kind of markers, rentals or personal guns play on the same field.

Standard .68 caliber rental markers play in the same games.

Paintball soft

.50 caliber rentals play on a separate field.

Referees make sure games are rotated between the five fields.

All players get to play on our multiple fields.

Best idea is to have everyone in a private party use the paintball soft air gun.
Paintball USA is primarily a weekend family entertainment center, you can call us with questions and to make a reservation. Our phone lines are open Monday through Friday from 9:00 a.m. until 5:00 p.m.
We love helping our customers plan perfect paintball birthday parties!  Whether you are a beginner player, parent or experienced in the sport, we are here to give you all the necessary information you need about Paintball USA. https://www.paintballusa.org/contact