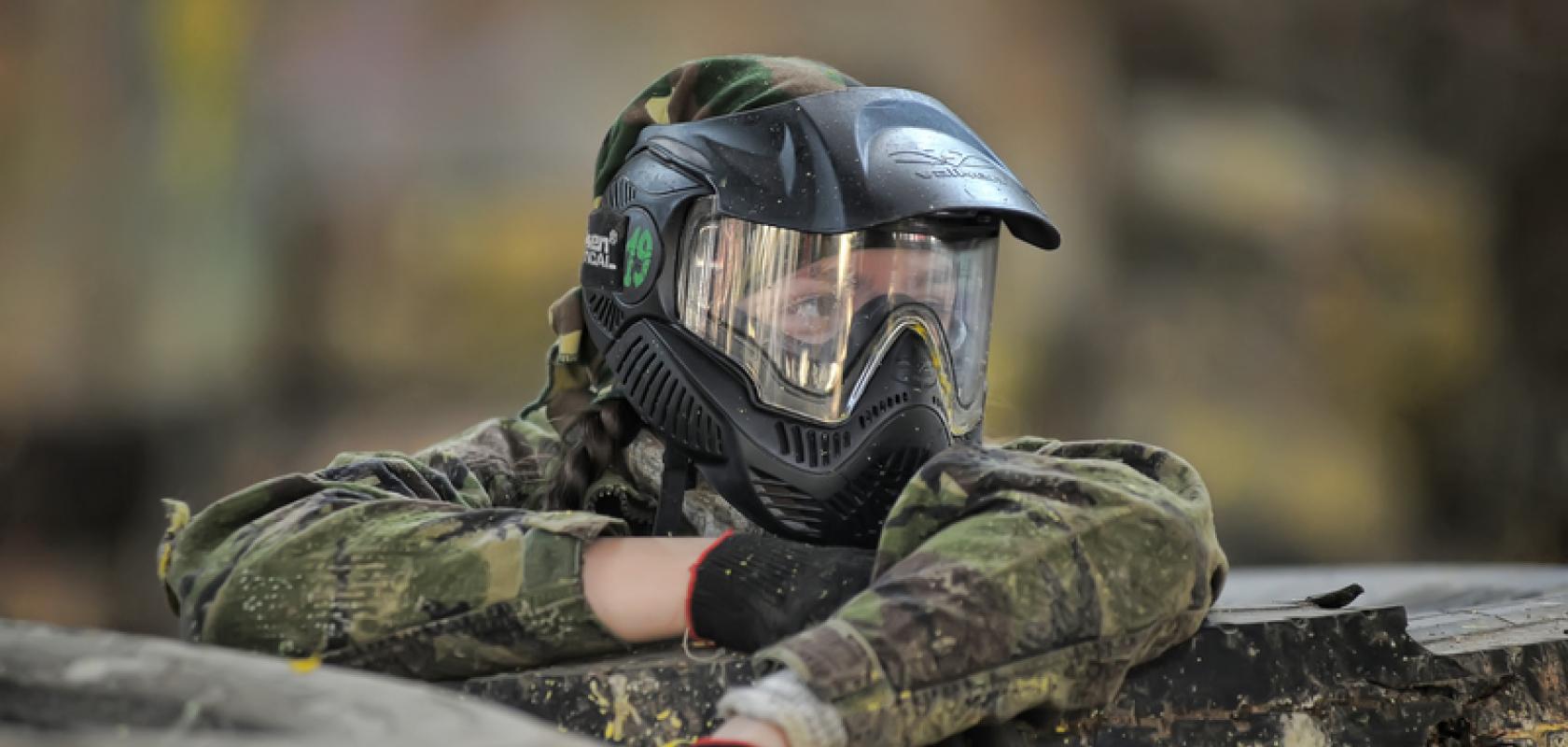 Are Paintball Masks Safe
The mask for paintball games has been designed and tested to withstand the impact of a paintball traveling up to speeds of 300 feet per second. At Paintball USA, rental guns are checked and chrono graphed to shoot at 260 fps. All personal, custom markers are chrono graphed to shoot at speeds not to exceed 280 fps.
These are safety standards we follow to keep all of our beginner and advanced players from getting hurt while enjoying paintballing fun. https://www.paintballusa.org/
Paintball masks used at parks that are open to the public must meet strict safety standards per their liability insurance company. The mask must be designed to cover the eyes, ears and face. Rental masks have single lenses. Some self-equipped players prefer a mask with a thermal lens.
https://www.paintballusa.org/welcome-information
Thermal lensed masks.
A thermal lens reduces fogging while playing paintball in cold weather. It is made up of two separate lenses that are separated about 1/8" apart. A single lens can be easily wiped with a defogging solution that is always available at Paintball USA or you can make your own at home by using a bit of dish detergent and rubbing alcohol in plain water. Put it in a spray bottle and use a soft, micro fiber towel for wiping the lens.
Wearing glasses under your mask.
Prescription eye glasses fit easily under a paintball mask. If you wear contact lenses, your mask will have a much more comfortable fit than with glasses.
Proper fitting of a paintball mask.
Try on the paintball mask and make sure it fit snuggly around the eyes and ears, but not to tight. It definitely should not fit to loose or it may slip down off your face during a game which would pose a danger.
The paintball mask is the most important piece of equipment when participating in this sport, even more vital than your marker. Some paintball masks have more padding on the inside which makes for more comfort.
The best brands of paintball masks.
Empire EVS best for defogging and durability for pro players.

Push Unite is lightweight, adjustable nose bridge with more ventilation for comfort when playing intense paintball.

Virtue VIO Extend, durable, functions well and styled cool.

Dye Precision I4 has multi-directional venting, scratch resistant lenses and great looking.

Empire E-Flex thermo-foam ear pieces and inside mask pieces for true comfort.

Virtue VIO Ascend UV protection on a wide lens with distortion free function.

Sly Profit is best for games played in wet environments; safety wise.

H World Shopping Tactical Protective Helmet is the best full head mask.

V-Force Grill is budget friendly and best for beginners with a tinted lens and forehead bounce panel.

DYE SE is the best lightweight, rental mask with a solid construction and breathable with good ventilation.
At Paintball USA, we offer Valken V-Force rental masks. They are comfortable with foam padding on the inside, single lensed and durable. We sanitize our rental masks after each use with antibacterial soap, rinse, and disinfectant spray.
We offer brightly colored red and blue V-Force rental masks in youth sizes for children's birthday parties. https://www.paintballusa.org/gallery/paintball-birthday-parties