Fall & Winter Wear for Paintball Games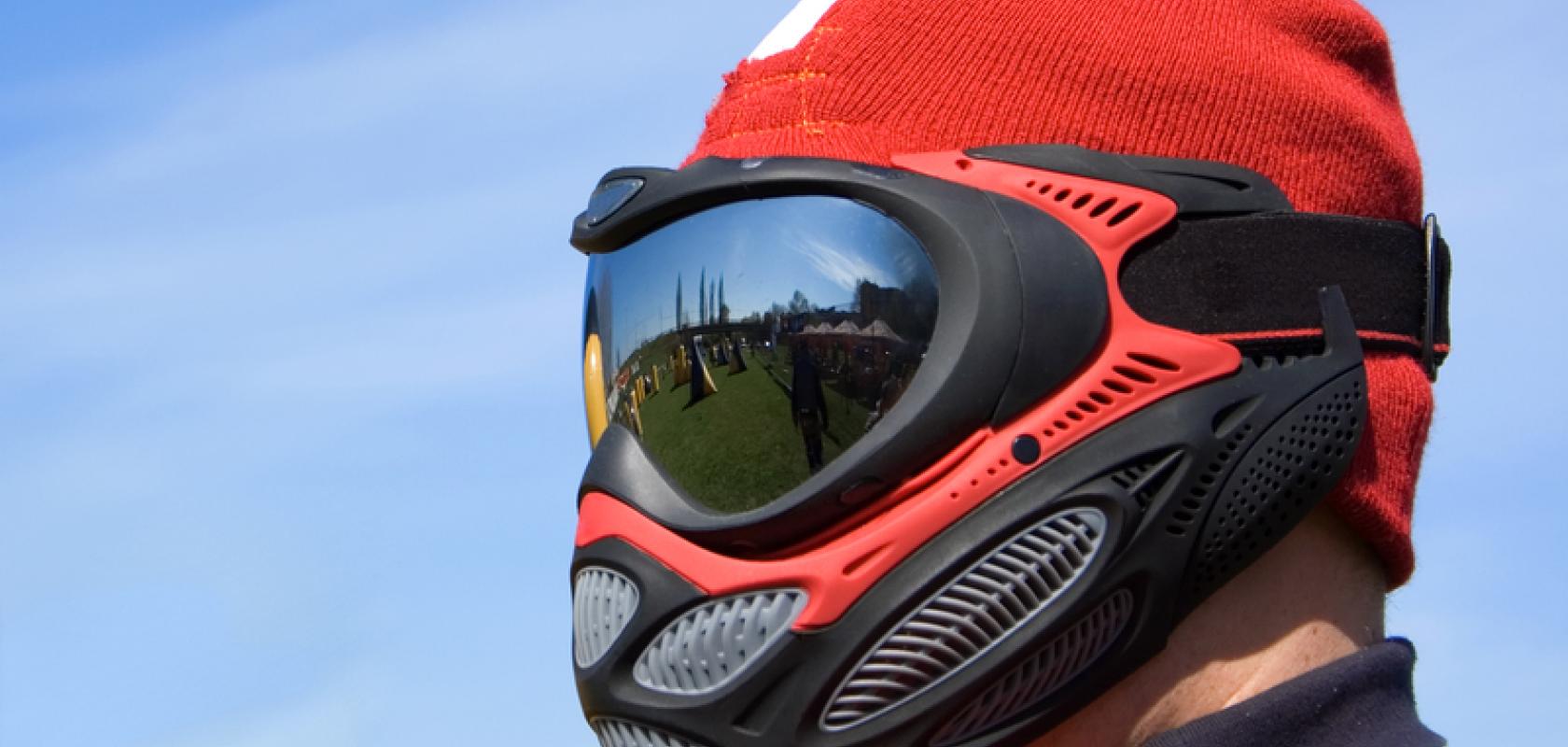 Fall and Winter Suggested Wear for Paintball Games
It's important to be comfortable and dress safely when playing paintball. In cooler fall and winter months, Southern California weather is perfect for a comfortable set of sweats! Sweatpants and hoodies provide the comfort you need for physical movement on the playing fields. https://paintballusa.org/location
Sweats have a thickness that repels paintballs when they hit you and bounce off. Hooded sweatshirts provide a thick cloth layer between the back of your head and a paintball. Baggie sweats that are little big, give you additional padding to prevent the impact of a paintball.
Wearing a long sleeve shirt underneath your hoodie provides an extra layer of clothing and if you get to warm running on the field, simply remove your sweat jacket. If it's a very cold day, wear a pair of thermals underneath your sweatpants.
Paintball players that are on teams prefer to wear their jerseys during practice games. Jerseys are not usually made of a heavy material, so long sleeves underneath add extra protection and warmth. https://paintballusa.org/
It's true that the adrenaline rush of paintball might keep you from feeling the initial sting when hit but could cause a welt later. Some players take pride in showing off their welts and bruises from a day of paintball. Parents that host paintball birthday parties are not as eager to bring kids back home with visible injuries even if the player didn't suffer with pain.
If you really enjoy playing paintball in the rain, there are inexpensive, waterproof pants and jacket with hood that you can buy on Amazon. Perfect wear for on and off the playing fields.
Cold climates increase the sting on your fingers and neck when hit with a paintball. Cloth gloves, preferably a stretchy, wool fabric will protect your hands and fingers. Bring along something to wrap around your neck if you aren't wearing a jacket with a collar. Wool scarves and bandannas are great.
Aside from layering up to protect yourself, the main thing to know about dressing for paintball is that you'll be at a disadvantage if you're not trying to camouflage yourself. Most players dress in earth tones, olive greens, and other natural colors so they'll blend in with their surroundings come game time.
You should also choose your footwear carefully. Standard sneakers and tennis shoes are slick, so you'll want to wear something that has ridges in the bottom such as sports cleats or hiking boots, which have a bit more traction. You want to have some grip on your shoes, because a lot of times the dirt has small rocks which makes it easy to slip and fall.
In Summary:
Sweatpants, sweatshirts, and hoodies.

Layer up.

Long sleeves and long pants.

Stretchy cloth or wool gloves.

Neck scarves or bandanas.

Hats.

Sports cleats or hiking boots.
Paintball USA offers one-piece jumpsuits, jackets, and pants for rent, along with knee and elbow pads if you don't come already geared up and dressed for paintball games.
Paintball USA has wool and cloth gloves for rent. We also sell black leather fingerless paintball gloves that are a big hit with frequent players. If you have forgotten to wear a head covering and it's a cold, windy day, we sell wool beanies, ski masks and of course, rain ponchos.
We offer Shemagh desert wrap around scarves like soldiers used in Operation Desert Storm. We sell various colors of camouflage print bandanas.
Sometimes, people that host paintball birthday parties here, put together gift bags with gloves, neck bandanas and hats. These are things players can appreciate and wear during a day of paintball fun.
Last, when hosting a team building event, family outing or paintball birthday party, don't forget to send along our helpful hints on how to dress. Your guests will totally appreciate it and enjoy themselves a lot more. https://paintballusa.org/welcome-information