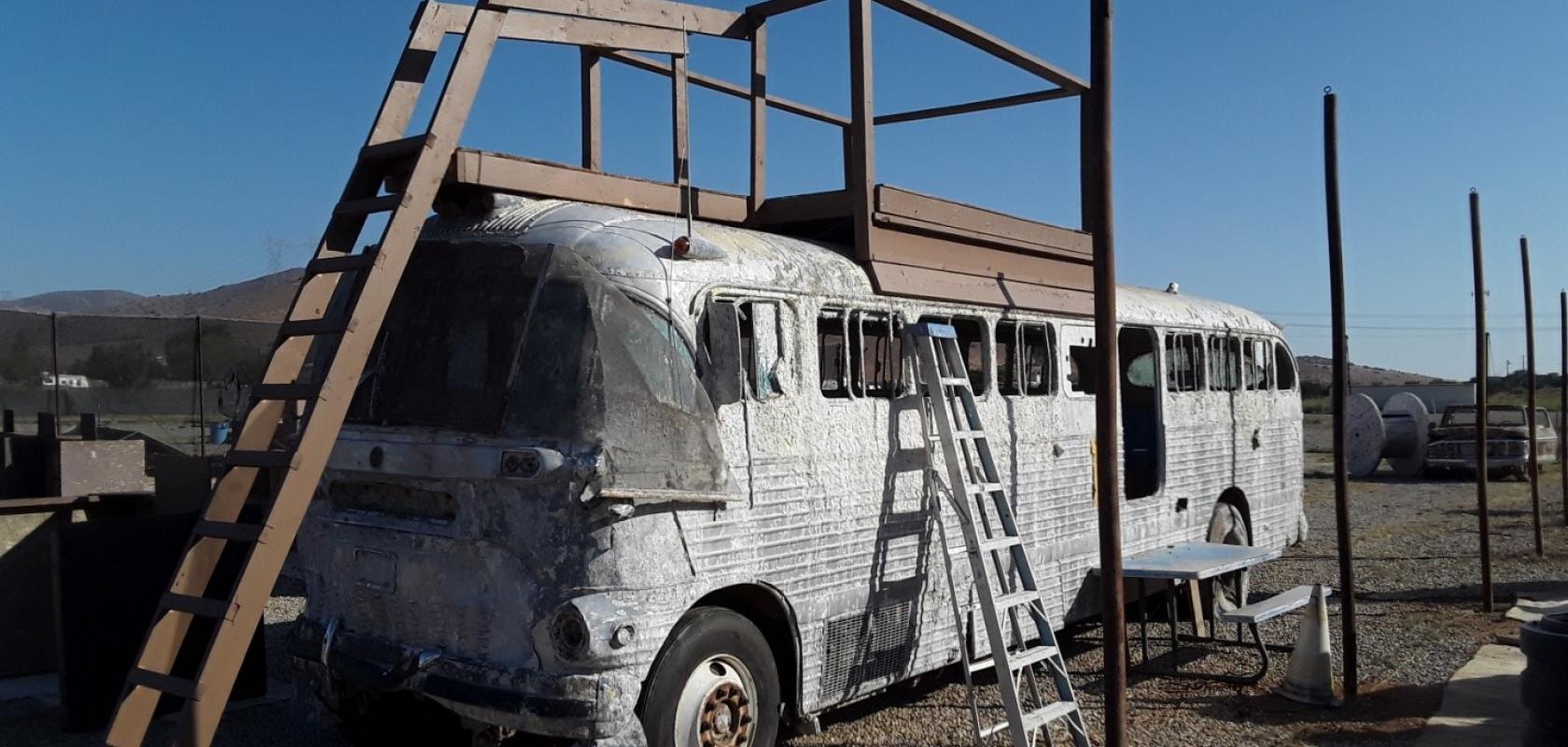 Celebrate Father's Day at Paintball USA
Father's Day 2021 is Sunday June 19th.  Celebrate your special day with your family at Paintball USA.  There are plenty of outdoor shaded picnic benches with overhead water misters. We are a family entertainment center. https://www.paintballusa.org/
You can relax in the shade in between games. Bring in food, propane barbeques and ice chests with lots of nonalcoholic cold beverages.
As our summer weather kicks in and temps heat up, the best way to stay cool while playing paintball outdoors is to hydrate and soak your neck protective wear in cold water before each game. Neck protection can be a scarf, bandana, or a large cotton shirt. https://www.paintballusa.org/about
Bring your own paintball gun and gear or use one of our rentals. We offer complete rental packages that include the paintball gun, mask, safety chest protector, ammo hauler, air tank fills, paintballs, and outer wear. https://www.paintballusa.org/pricing
Paintball USA located in L.A. County is close to neighboring cities in the Antelope Valley, San Fernando Valley, and the Inland Empire. The drive is scenic on the 14-freeway coming in from L.A. Google paintball parks near me for our location.  https://www.paintballusa.org/location
Everyone on Paintball USA premises, players of all ages, observers and family members that are not participating must fill out a waiver. Parents of small children and infants must fill out waivers for their kids. https://www.paintballusa.org/about/waivers
Health Reasons to Play Paintball
Great physical exercise.

A safe and fun outdoor activity.

An opportunity to learn a new sport.

Participate in games of your own skill level.

Meet new people.

Share a common interest.

Friendly and safe venue to enjoy with your family.
Private Matches
Families and groups celebrating special occasions love to play privately.  Paintball USA offers private games at no additional fee for reserved parties of fifteen or more participants. While you and your group share friendly combat amongst each other, you experience a sense of camaraderie while out on the playing field.
Events that have fifty or more attendees, may choose to rent out the park on a weekday. You may call and get more information of how to host your company team building activity. (800) 919-9237. https://www.paintballusa.org/contact
Paintball USA's Friendly Atmosphere
The staff and management at Paintball USA believe in giving outstanding customer service.  We enjoy our working environment and want to pass the happiness onto the paintball players that frequent this establishment.
Some of the Paintball USA staff are avid paintball players. They enjoy working and playing here. The referees offer valuable tips on how to improve your paintballing skills. They get to know the regular players on a first name basis.
Between the excitement of paintball games, and the upbeat music on the loudspeaker during park hours, Paintball USA is a place of fun in a safe environment.
Stop by and check this place out when deciding where you plan your next celebration or paintball birthday party. Paintball USA, 540 W. Carson Mesa Rd., Palmdale CA 93550. Paintball Palmdale.