Paintball for Good Health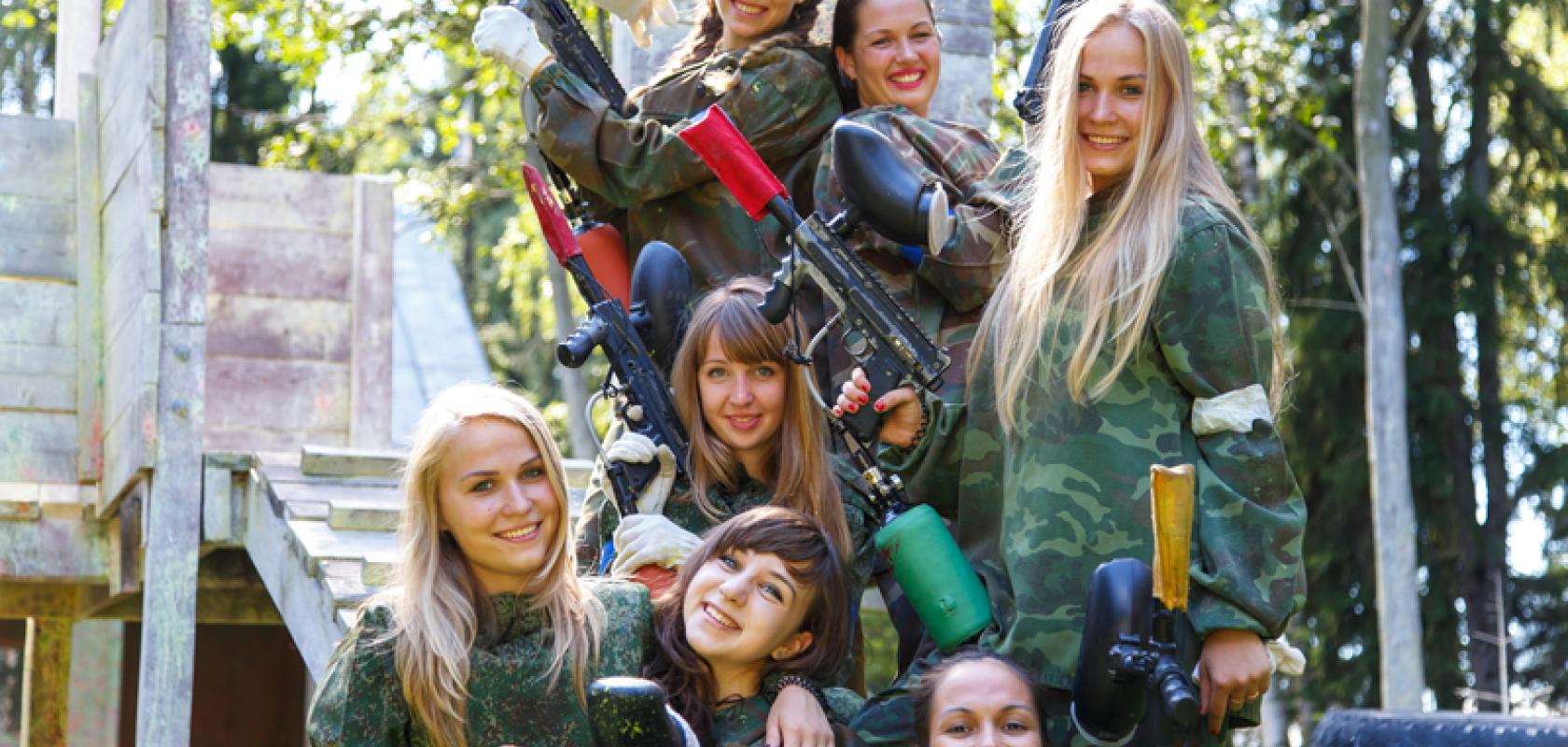 Paintball & Activities for Good Health
Paintball is a safe and fun sport for players of all skill levels and physical ability.  As with all sports, if you are active and stay healthy, the better player you will be. https://www.paintballusa.org/
As an outdoor family entertainment venue, Paintball USA allows children as young as 6 years old and seniors over 65 to participate. Families of mixed age groups have a splendid time celebrating paintball birthday parties and other celebrations at Paintball USA. https://www.paintballusa.org/welcome-information
Seniors sometimes feel they are limited in their capabilities. About 98 percent of adults over the age of 50 understand the importance of physical activity to maintain good health, yet only a small number of this age group meet the minimum daily physical activity recommendations per the American Medical Association.
Participation in sports, team sports and physical activity tends to decrease with age. Seniors who stay active above and beyond recommended levels can change societal expectations of what it means to grow old.
Few cities in Los Angeles County offer Senior Softball. This Fall, 2021, The City of Santa Clarita is offering a drop in senior softball 6-week session at Central Park. Online registration is required through the city at a very nominal fee.  https://secure.rec1.com/CA/city-santa-clarita/catalog
What is Physical Ability in Sport?
Balance

Accuracy

Cardiorespiratory endurance

Strength

Stamina

Flexibility

Coordination

Agility

Speed
In developing physical ability, you will most likely be able to excel in any sport you choose.  Ways to prepare before partaking in a sport is to stretch. Warm up your muscles to prevent injury.
Nutrition is key. Take care to eat nutritious foods and stay away from junk that contains no vitamins. Hydrate before, during and after your outdoor activity. Have a positive mind set. You can do this!
Besides staying healthy and physically fit, safety is key at Paintball USA, and we educate all players, especially beginners on rules that will keep everyone injury free.
Beginners are sometimes apprehensive when playing for the first time. Watching the safety video is required. The referees explain the safety rules, strategy, and tactical training at the start of every game.
Safety Rules
Safety masks with goggles are required on the playing field and target range.

Players must always have their barrel covers on their markers when not on the playing field.

Every player's personal or rental marker will be chronographed before every game.

No shooting anywhere at Paintball USA except on the playing field and target range.
The purpose of chronographing an air gun is to measure the speed or velocity the paintball is traveling out of the barrel. Rental guns are kept at 260 feet per second and personal guns at 285. Chronographing a paintball gun prevents a player from "shooting hot" that may injure other players.
Orientation is a lengthy summary of all rules to be observed while playing a paintball game. Referees verbally explain these rules. All players must listen and abide by the rules of play at Paintball USA.
Never shoot at a referee. Doing so will result in having to leave the premises. Referees work hard in establishing fair play and safety.
Paintball USA is known for its outstanding customer service and the best paintball park in Los Angeles County where families can enjoy outdoor entertainment. https://www.paintballusa.org/location