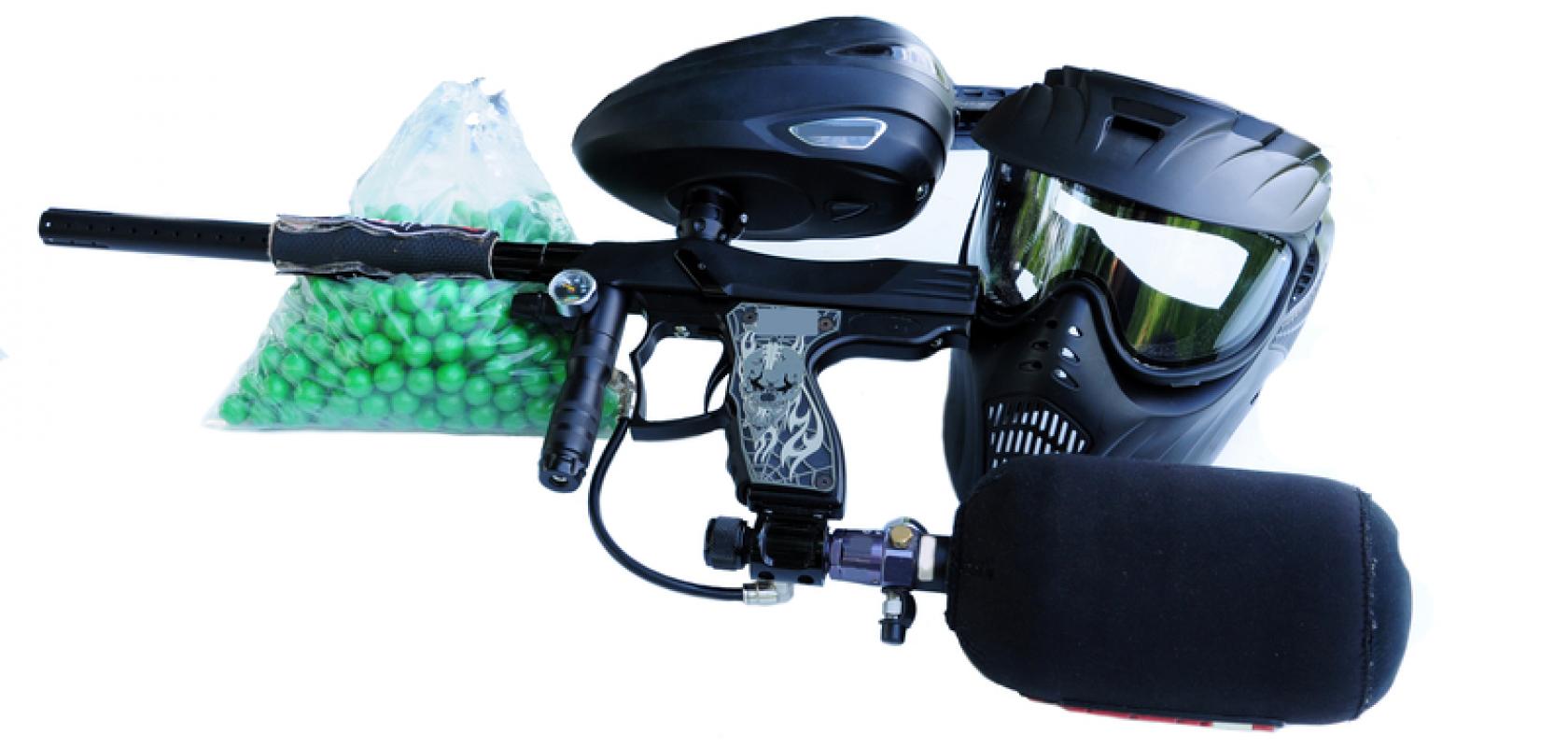 Paintball USA Air Gun Rentals
At Paintball USA, we offer two kinds of semi-automatic air gun rentals.  The standard .68 caliber Tippmann Model 98 gun is what most teens and adults use. It shoots a .68 caliber paintball, the size of a marble.  https://www.paintballusa.org/
Additionally, we offer paintball soft. The .50 caliber semi-automatic paintball soft Tippmann marker came out in the last 7 years.
The .50 caliber gun shoots small .50 caliber paintballs that are half the size of a .68 caliber paintball. This is a perfect gun for children and beginner players. The .50 caliber marker is lighter in weight. The paintballs have less impact than the standard .68's.
See our photo gallery for pictures of the .50 and .68 caliber markers and paintballs. https://www.paintballusa.org/gallery/
Both markers are sturdy and used as rentals at paintball parks.  A tank filled with compressed air is attached to the back of each marker which provides a pressurized force to propel the paintball at its target.
See our rental packages on our website pricing page https://www.paintballusa.org/pricing and our suggested age group for the applicable marker for use.  Generally, paintball soft is recommended for ages 8 years and above.
When planning paintball birthday parties or family get togethers, google paintball parks near me. If your birthday party invitation list includes a variety of ages, you might want to ask the following questions of your guests.
What is the youngest aged player?

If your guests have played paintball before.
If they have played prior, what paintball park did they visit?
What they liked or did not like about the paintball park they went to.

Call and speak to a rep at the park you are planning to have your party at.

Ask the rep if the park is safety certified and what safety rules they follow.

Find out how many players are needed for private parties.

Are you allowed to bring in food, beverages or place a pizza order?

Check Yelp reviews of paintball parks in your area.
When a representative spends time with you on a phone answering your questions and explaining how paintball games are played, chances are, you will also experience good customer service at the paintball park. Just give us a call (661) 255-5332 or fill out our contact page on our web site. https://www.paintballusa.org/contact  We love making your paintball birthday party memorable at Paintball USA!