Paintball USA Happy Hoildays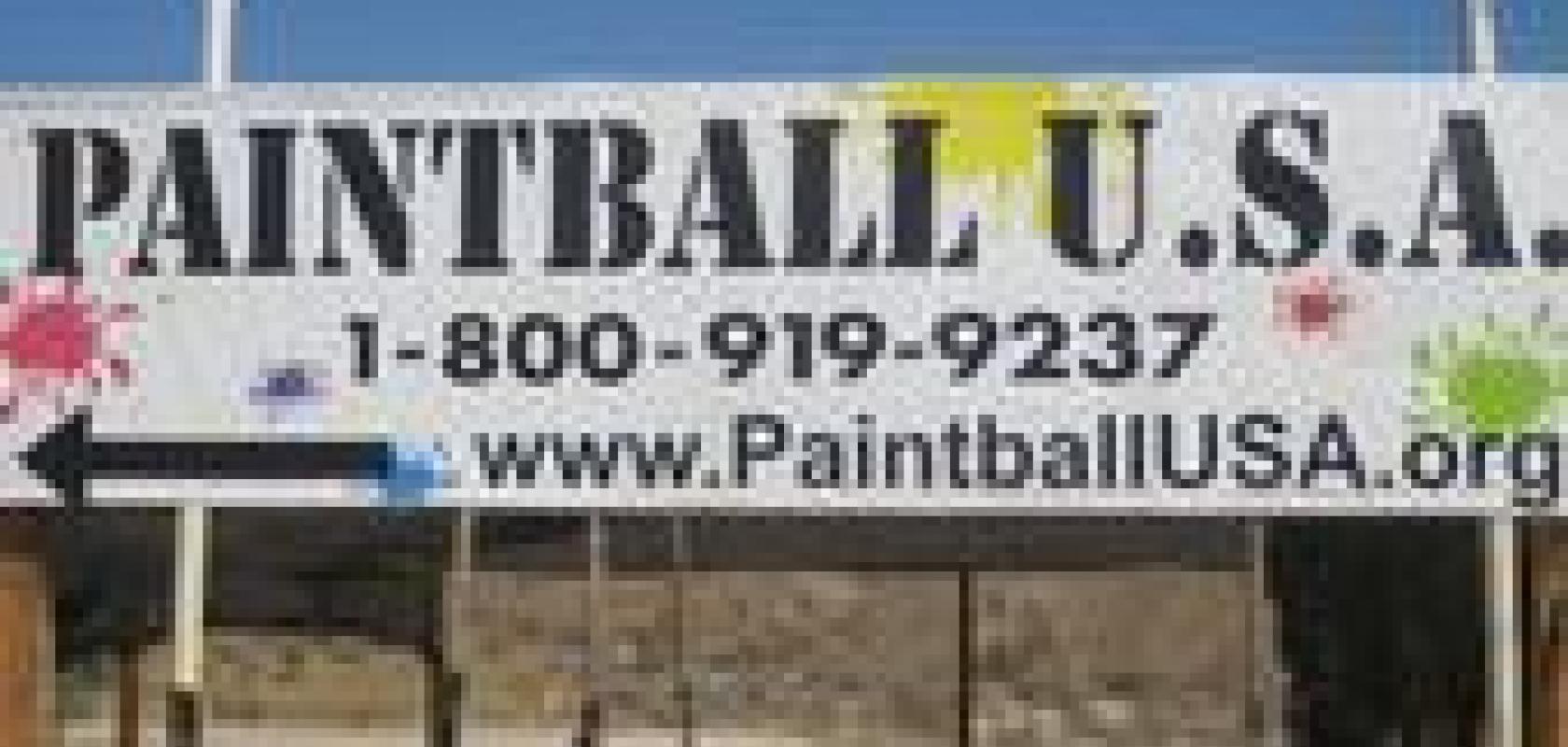 Paintball Rental Markers
At Paintball USA, we offer two kinds of paintball rental markers, splatmaster and gelly ball games.  The standard .68 caliber Tippmann Model 98 gun is what most teens and adults use. It is a semi-automatic paintball marker that shoots a .68 caliber paintball, the size of a marble.
Always check out our homepage for specials and activities https://www.paintballusa.org/
The .68 caliber marker has been in existence for many years. The .50 caliber paintball soft F-50 semi-automatic Tippmann marker was produced in the last 7-10 years.
The .50 caliber gun shoots small .50 caliber paintballs that are half the size of a .68 caliber paintball. This is a perfect gun for kids, ages 8 years & up, and beginner, first time players. The .50 caliber marker is lighter weight than the .68 caliber and the paintball is propelled out of the barrel with less force.
See our photo gallery for pictures of the .50 and .68 caliber markers and paintballs. https://www.paintballusa.org/gallery/
Both markers are sturdy and used as rentals at paintball parks.  A tank filled with compressed air is attached to the back of each marker which provides a pressurized force to propel the paintball at its target.
Smaller compressed air tanks 26/3,000 are used on the paintball soft guns. Standard sized compressed air tanks 48/3,000 are used on .68 caliber rental guns.
See our rental packages on our website pricing page https://www.paintballusa.org/pricing and our suggested age group for the applicable marker to use. If a child is under the age of ten years old, the .50 caliber gun is more appropriate for them.
Splatmaster games are great for kids' parties ages 6 – 8 years old. The splatmaster rental gun is a lightweight marker that operates as a pump action minus the compressed air tank. Therefore, the paintballs project with less force.
A minimum of ten players is required for a splatmaster birthday party.  Splatmaster games are fun, and parents can participate in their child's party. https://paintballusa.org/about/paintball-soft-splatmaster-gelly-ball-games
Gelly ball games are a brand-new sport. Gelly ball blasters are light in weight just like the splatmaster guns. Gelly ball guns rapidly fire colorful, water filled orbeez that disintegrate on their target.
Even though, there is no sting from an orbee when hit, it is advisable to dress the same way suggested for paintball games. Gelly ball is the perfect introduction to paintball for ages 4 – 6 years old. Ten players are required for a gelly ball birthday party.
When planning paintball birthday parties or family get togethers, google paintball parks near me. Paintball USA has the perfect set up for any type of celebration and especially for paintball birthday parties.
Players, parents, and spectators are required to fill out waivers.

Players and parents are required to watch the safety video.

The cashier will get your group registered in.

Players will pick up their rental gear and paintballs.
Proceed to the picnic area to load your guns with your paintballs.

Let one of the friendly and helpful referees know when you are ready to play.

Referees will tell you the rules of the game.

In between games, feel free to relax in the shaded picnic facilities.

When you run out of paintballs, buy some more so you can play more games.
Paintball USA is located at 540 W. Carson Mesa Rd., in the Acton – Palmdale area. Call weekdays (661) 255-5332 for pricing, questions and help in planning your next paintball party.
No time for a phone call?  Simply fill out the contact page on our web site https://www.paintballusa.org/contact  We reply to all inquiries!