Choosing Paintball or Laser Tag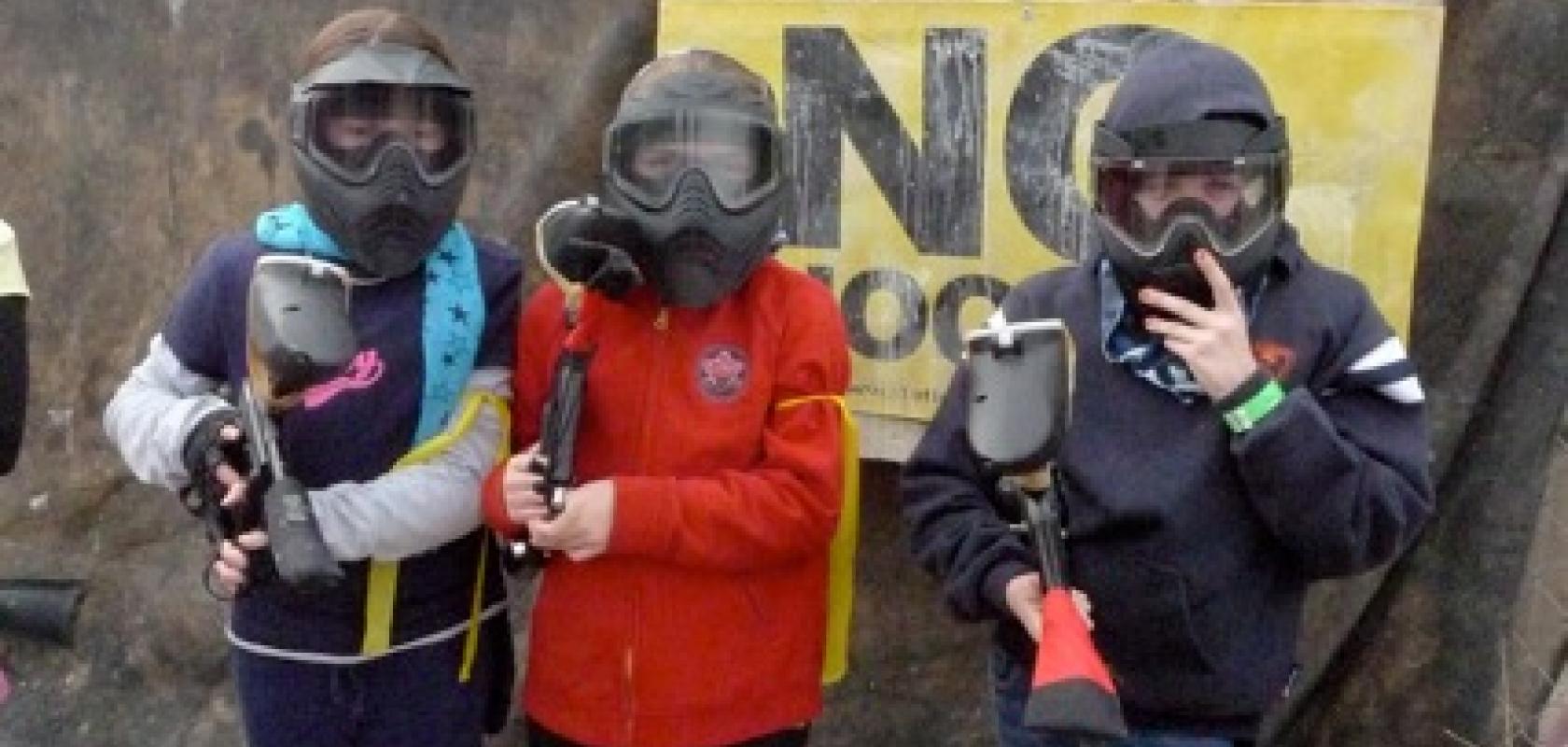 Choosing Paintball or Laser Tag
Paintball games and laser tag are both fun activities. People want to know which would make a better venue for a birthday party. https://www.paintballusa.org/
Paintball is a more physical activity usually played outdoors with more people in attendance. Referees offer lots of assistance in learning how to operate the paintball gun, along with safety rules, strategy and tactical tips on the playing fields during a game. https://www.paintballusa.org/about/rules-of-play-for-valued-patrons
Laser Tag is something you can play with fewer participants, indoors, in a smaller arena.
The question people ask, which is better, paintball or laser tag?
Paintball offers more choices.
Regular sized paintballs using a standard .68 caliber semi-automatic rental gun.

Paintball soft

using paintballs that are very small shot with a .50 caliber marker.

Splatmaster

, pump action spring rifle using .50 caliber paintballs.

Gelly ball

rapid fire, light weight rifles that shoot tiny, water filled orbeez.
Playing paintball is a high energy, physical sport played on multiple outdoor arenas usually with other participants of the same skill level. Paintball USA offers all rental guns and equipment needed to have a great birthday party or event.
Being a more physical sport, it is more likely an injury can occur if you get hit with a paintball. Injuries from paintballs are bruises and welts if you are not dressed properly. Everyone has clothes to play paintball in such as;
Sweats, long sleeves, long pants, hoodies.

Gloves.

Neck protection, scarves or bandannas.

Proper foot wear, hiking boots or sports cleats.
Age wise, kids from ages 5-6 through adult can play paintball and not have to be in excellent physical condition. There's far more space outdoors to enjoy your celebration and there is no time limit. https://www.paintballusa.org/about/paintball-facts
Our basic rental package is inclusive of all day field admission, rental gun, mask, safety vest, ammo pouch, air tank fills and a bag of 500 paintballs, so the only thing you will run out of are paintballs. When you do, just buy more and continue your party.
Outside food is allowed, ice chests with waters and sports drinks or place a pizza order with the local restaurant that delivers here. Paintball USA has plenty of shaded picnic areas with water misters during the hot summer months.
Is laser tag better than paintball?
Laser tag doesn't hurt whatsoever because nothing comes out of a laser gun except a red beam of light. It is a sport that can only be played at an indoor arena in an enclosed arena without much room to run and get a good workout. Players are not allowed to run in a laser tag arena because of the darkened environment with only black lights to guide you, and there isn't much playing space.
This activity takes just two opponents to have a game. Generally, a birthday party will consist of at least ten players. Laser tag venues provides you with rental equipment. You can easily wear shorts and not have to worry about getting bruised by a paintball.
Most laser tag venues do not allow outside food and beverages to be brought in, so you will have to pay for pizza and pop for your guests. There is usually a two-hour time limit per party.  
There is a guide to help you get started. The two opposing teams will shoot down or "tag" as many players while the goal is to reach the other's flag station. The team with the most points wins.
If you are not an outdoors type of person and prefer a more climate-controlled venue for your party, laser tag is for you.