Do Paintball Parks Supply Guns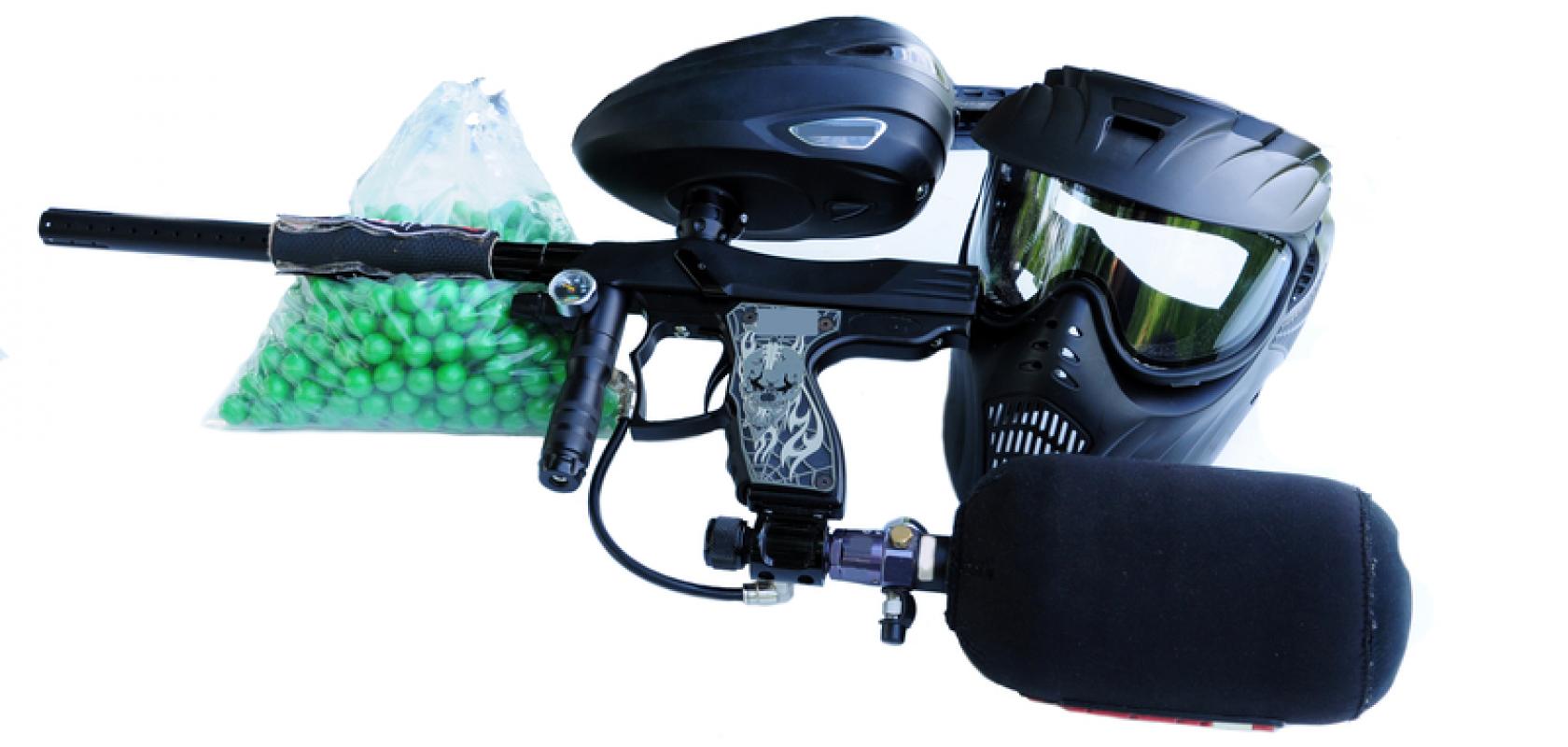 Do Paintball Places Supply Rental Equipment
For beginners and first-time players, you really don't know what to expect when visiting a paintball park. You are wondering if you need a gun and mask. Should you simply take your chances and walk in without calling to reserve? What should you bring with you?
Will there be other players that you can join in the games with? What if they are expert players and you haven't ever played before?
These are all valid questions. At Paintball USA, there are always helpful customer service staff available by phone seven days a week that will answer all of your questions for you, so your first day of paintball will be a positive experience. https://www.paintballusa.org/
Not to worry about having to play with advanced paintballers that frequent Paintball USA and have all their own custom guns. There are referees on every map that conduct games of capture the flag and watch for safe play.
The referees keep games separate for the advanced players from the beginners using Paintball USA's rental guns. When a beginner feels confident, they can join the advanced player's games.
Referees divide the teams using red and yellow arm band tape. The teams play on opposite sides of the field.
Paintball rental equipment is available at Paintball USA. The basic rental package includes the following:
All day field admission. No time limit.

Semi-automatic paintball gun, .68 or paintball soft .50 caliber rental.

A compressed air tank.

Full safety battle mask.

Chest protector safety vest.

Ammo pouch to carry your paintballs without dropping them on the ground.
One bag of 500 paintballs. More are available for purchase.
What you should wear. Shorts and tee-shirts will not keep you safe when playing paintball. It is recommended to dress in layers, weather permitting. Even though the paint isn't supposed to stain clothes, you will be playing on outdoor fields where clothes will get dirty.
Long sleeves.

Long pants.

Sweats are best. Hooded sweat shirts to cover the back of the head.

Gloves.

Neck protection such as a scarf or bandanna.

Hiking boots or sports cleats.
What to bring with you.
Water and/or Gatorade in a cooler to hydrate.

Snacks. Paintball is a physical activity that increases your appetite.
A combo lock to store your cell phone, extra painballs & valuables in one of our lockers.

An extra pair of clean shoes and clothes.

An ID as collateral while using rental equipment.

A waiver signed by your parent if you are a minor.

Money for your rental gear, more paintballs, and snacks if you didn't bring any.
Safety Rules. https://www.paintballusa.org/about/rules-of-play-for-valued-patrons
After you fill out your waiver in registration, there is a safety video that every player must watch. The referees will show you how to operate the paintball gun in the target range before entering the playing field.
Safety rules, strategy and tactics will be explained before playing a game. There are some very important rules to follow. Never remove your battle mask for any reason while on the playing field. Doing so could pose a danger in getting your eye shot out. Players that get two violations for removing their mask while on the game field will be told to sit out for at least one game.
Never remove the barrel cover on the paintball gun. The only time it can be removed is during a game or in the target range. If you violate this rule more than twice in the same day, your rental gun will be taken away from you.
Games. https://www.paintballusa.org/about/paintball-soft-splatmaster-gelly-ball-games
Games generally last between five to fifteen minutes, depending on when the opposing team captures the flag and brings it back to their station. You can play as many games as your paintballs last.
In between games, you can refill your gun's air tank, load up with more paintballs, grab a snack or take a break. There are plenty of outdoor, shaded, picnic facilities.