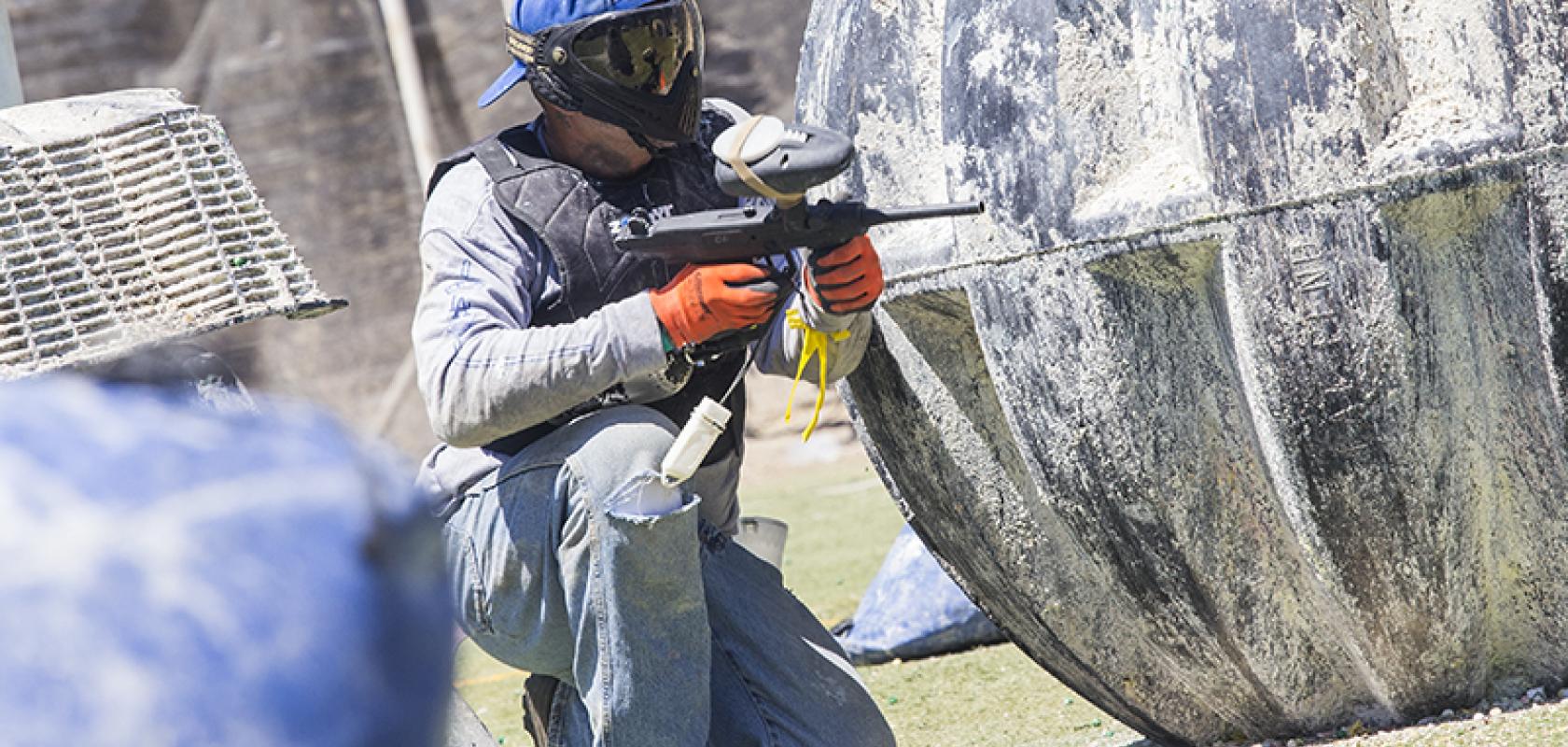 Open Paintball Fields
Are you trying to find a paintball field open in Los Angeles County during the covid stay at open order? https://www.paintballusa.org/contact
Inspectors from the L.A. County Health Department grace us with their surprise visits, only to find that Paintball USA abides by all covid protection standards.
The staff at Paintball USA take turns performing customer covid screening outside of our entrance. All customers, staff and management wear cloth or paper masks on premises. https://www.paintballusa.org/about/covid-update
Hand sanitizer, disinfectant wipes are placed in conspicuous areas. Our rental equipment has been cleaned and sanitized after each player's usage. This process has been in effect prior to covid.
Whether we are open or closed for paintball play, our phone staff are available seven days a week from 9:00 a.m. until 4:00 p.m. to answer your questions and keep everyone informed on park operations.
Phone staff offer outstanding customer service while explaining what the sport of paintball is all about. They offer good advice on how to plan paintball birthday parties.
We all know that holiday parties are at a stand still this year, 2020.  Paintball USA's customer service representatives offer detailed information on how to plan team building outings in Los Angeles.
Paintball Palmdale, otherwise known as Paintball USA, offers fun activities such as our outdoor rage cage and axe throwing.  These sports add to the excitement of any paintball birthday party or team building outing.
Reasons to Keep Paintball Open. People still search for outdoor activities during covid.
If you can not go play paintball right now, talk to a knowledgeable paintball field staff member

Ask questions about how long the games last

What safety rules are implemented on the field during a paintball game

Find out how to have your own private games

How to differentiate between beginner games and advanced paintball play

Get advice on how to dress

Learn about the various kinds of rental air guns

Find out which games are age appropriate when planning paintball birthday parties
Be sure to watch our website https://www.paintballusa.org/ for future posts about what to wear for paintball in specific seasonal climates.  
We want you to call and ask questions about paintball.  Phone staff enjoy explaining every little detail on how to enjoy paintball, rage cage and axe throwing at Paintball USA. https://www.paintballusa.org/location
Paintball USA is all about the sport of paintball. The owner of Paintball USA, Mike, fell in love with the sport when he was a key player on one of the very first paintball teams.
Back in the day, the only kind of paintball air gun available was the pump. Since that time, the semi-automatic, automatic and many other customized paintball markers have been made available.
In summary, DO call us whether we can remain open during covid or not. We want to educate you on the sport and provide as much information as possible, so when California re-opens, bring your family and friends here to Paintball USA for all celebrations!