Paintball Exercise the Day After Thanksgiving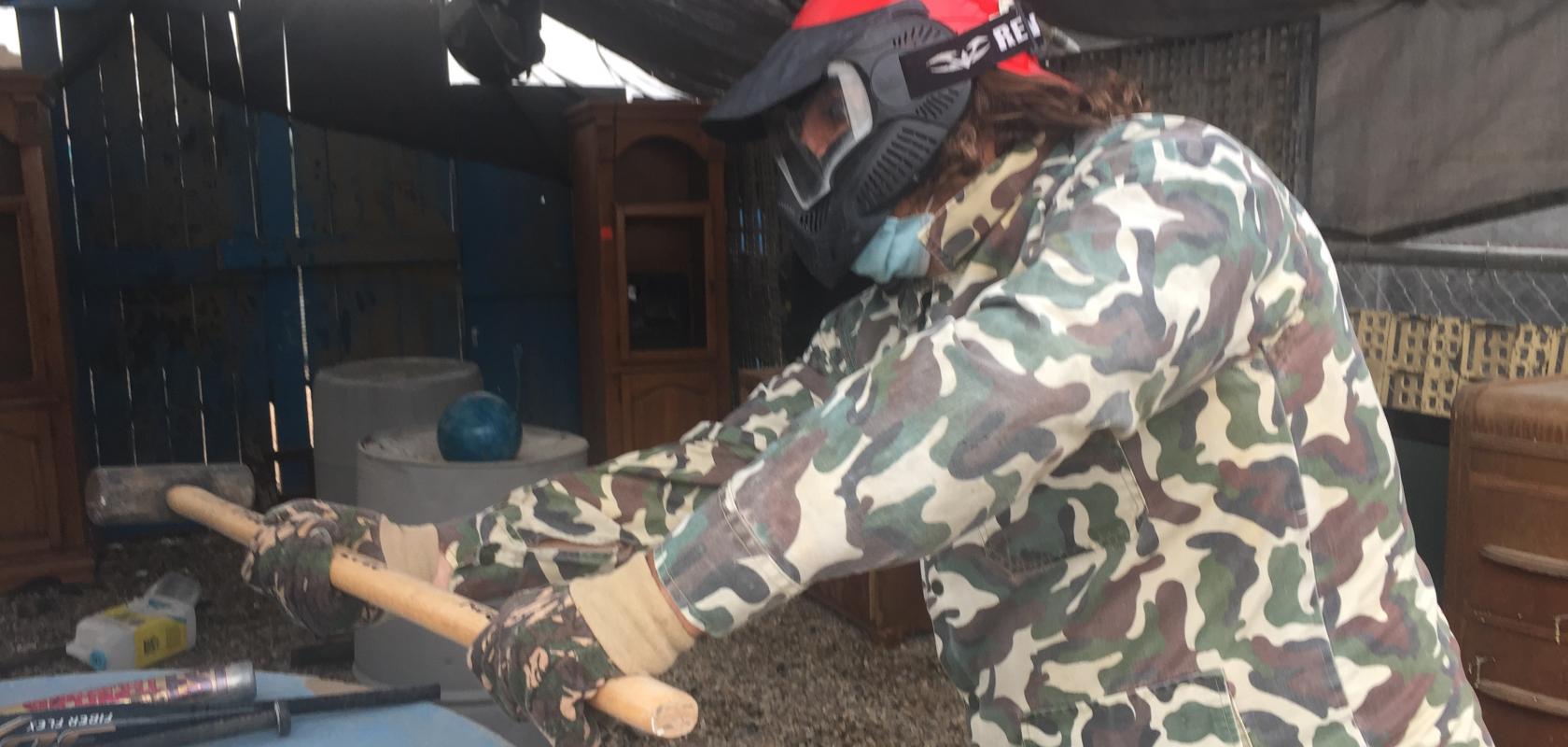 Paintball Exercise the Day After Thanksgiving
Black Friday, the day after Thanksgiving, paintball games and ways to walk off the extra calories from your big meal the day before. Time to get on your feet and out of your food "coma".
Paintball USA has always been open the Friday after Thanksgiving for that very reason, so people who aren't interested in hitting up the crowded shopping malls can get out in the fresh air, run around and shoot each other while working off carbs. https://www.paintballusa.org/
This year is especially important. We are almost at the end of Covid year 2020 and the government officials are still dictating our lives in telling us we can have just six family members at our Thanksgiving table.
Many of us have been stuck indoors with nowhere to go from March until now. Few of our favorite places are open. People are ready to celebrate the holidays with friends and family.
For some of us, like myself, I live alone. There are others out there that have large families with just one good cook, so whomever does not get invited to the Thanksgiving feast this year, good luck in trying to find a restaurant open.
Paintball USA also offers other exciting activities such as the Outdoor Rage Cage Experience and a two-lane Axe Throwing Sport. All these activities are enjoyed at a minimal cost. https://www.paintballusa.org/pricing
Pack your lunch of turkey leftovers. Pile a hoagie roll high of turkey and all the fixings. You will work up an appetite when you are on the field.  https://www.paintballusa.org/gallery/gallery
If you have family visiting from out of state, bring them along. Remember that the "real time" rule is, if you are returning from traveling out of state, you must quarantine for 14 days. Better yet just drive to your nearest Covid testing site. Better to find out if you have contracted the virus or not before having to be locked up in the house again for two weeks.
To end on a "happy note", we all look forward to this time next year when our lives are back to normal, businesses are open, people will be employed once again and paintball players can give each other hugs safely.
If you need to take your aggressions out in a positive and safe manner, search paintball parks near me on the internet.  Paintball parks are a fun place where you can meet cool people. https://www.paintballusa.org/location