Paintball Family Entertainment Center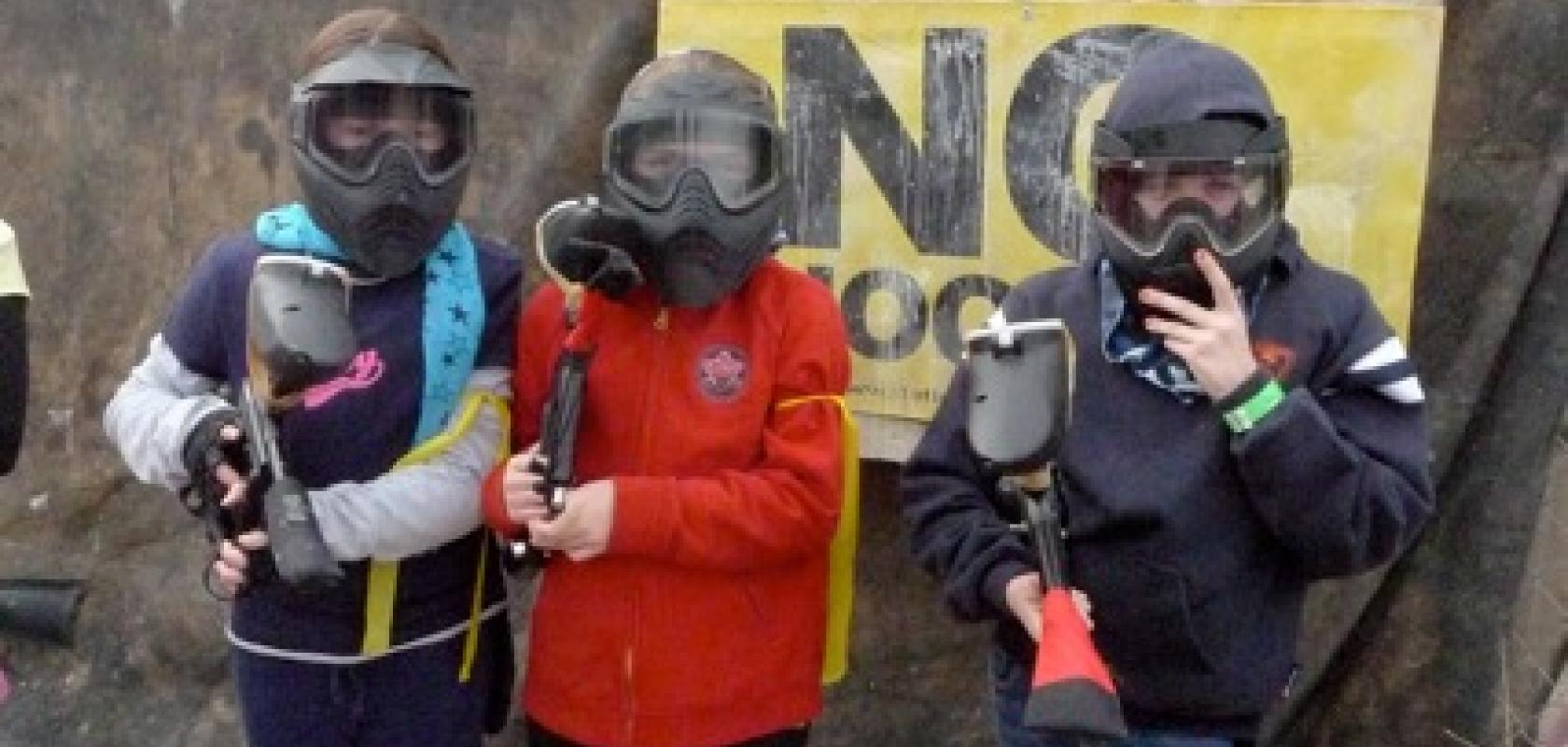 Outdoor Family Entertainment Center
What we are about
Paintball USA has been in business since 1992. Some of you may know us as, "Close Encounters Paintball Park "and have seen our billboard on the South bound side of the Golden State 5 freeway. That billboard was there for 12 years.
Due to the Newhall location in an extreme high fire danger zone with only one road in and out of the property, we had to move in 2004. The playing fields at that location on the Old Road in Newhall were awesome, yet a bit dangerous since they were built upon hills. Players still loved the fields and regulars earned the name of "weekend warriors".
Close Encounters was just as popular as Six Flags Magic Mountain. We are well known for the best outdoor venue in hosting paintball birthday parties. Quite a few celebrities have played at Close Encounters back in the day as well.
We changed our business name from Close Encounters to Paintball USA about 16 years ago. Using your primary service in the business name helps people locate you with ease. https://paintballusa.org/
Paintball USA has had other locations during the past 25 years in Simi Valley, Ventura County and Santa Clarita. Our current location in the Acton – Palmdale area has multiple outdoor playing fields and some of our customers from back in the day still come out to play and have fun. https://paintballusa.org/location
The end of the year and holidays are upon us. Gift giving can sometimes be time consuming and difficult in choosing just the right present. What better gift than a day of paintball? We invite you to visit our website to view our online store. https://paintballusa.org/pricing
Paintball USA is a safety certified park that offers .50 caliber, paintball soft air gun rentals. These are starter guns that are a lighter in weight than the standard .68's and shoots out smaller paintballs that have less impact. First time players frequently choose the .50 cal rental markers.
Paintball USA, also known as, "the go to" family fun center offers activities for the little ones' ages 5 and up such as splatmaster and gelly ball games. These rental markers are easy for small children to operate, and they do not have the metal compressed air tanks attached, so they are much lighter in weight.
Splatmaster rentals shoot out the small, .50 caliber paintballs as in the paintball soft games. Gelly ball games are even easier. They shoot tiny, water filled orbeez that disintegrate upon impact. Always the best advice to dress properly by covering up as much exposed skin as possible so beginners can enjoy their games minus any bit of pain whatsoever.
Dads, feel free to bring the kids in for weekend paintball games while Moms are out holiday shopping. Bring in lunch, ice chests or order pizza from the local Acton Pizza Factory. Referees are present and, on the fields, while games are in session, watching for safety and making sure all players obey the rules.
Give us a call during the week. Our phone lines are open Monday through Friday, 9:00 a.m. – 5:00 p.m. (661) 255-5332. Park hours are Saturday and Sunday from 10:00 a.m. – 4:00 p.m. Reservations are highly recommended. https://paintballusa.org/contact