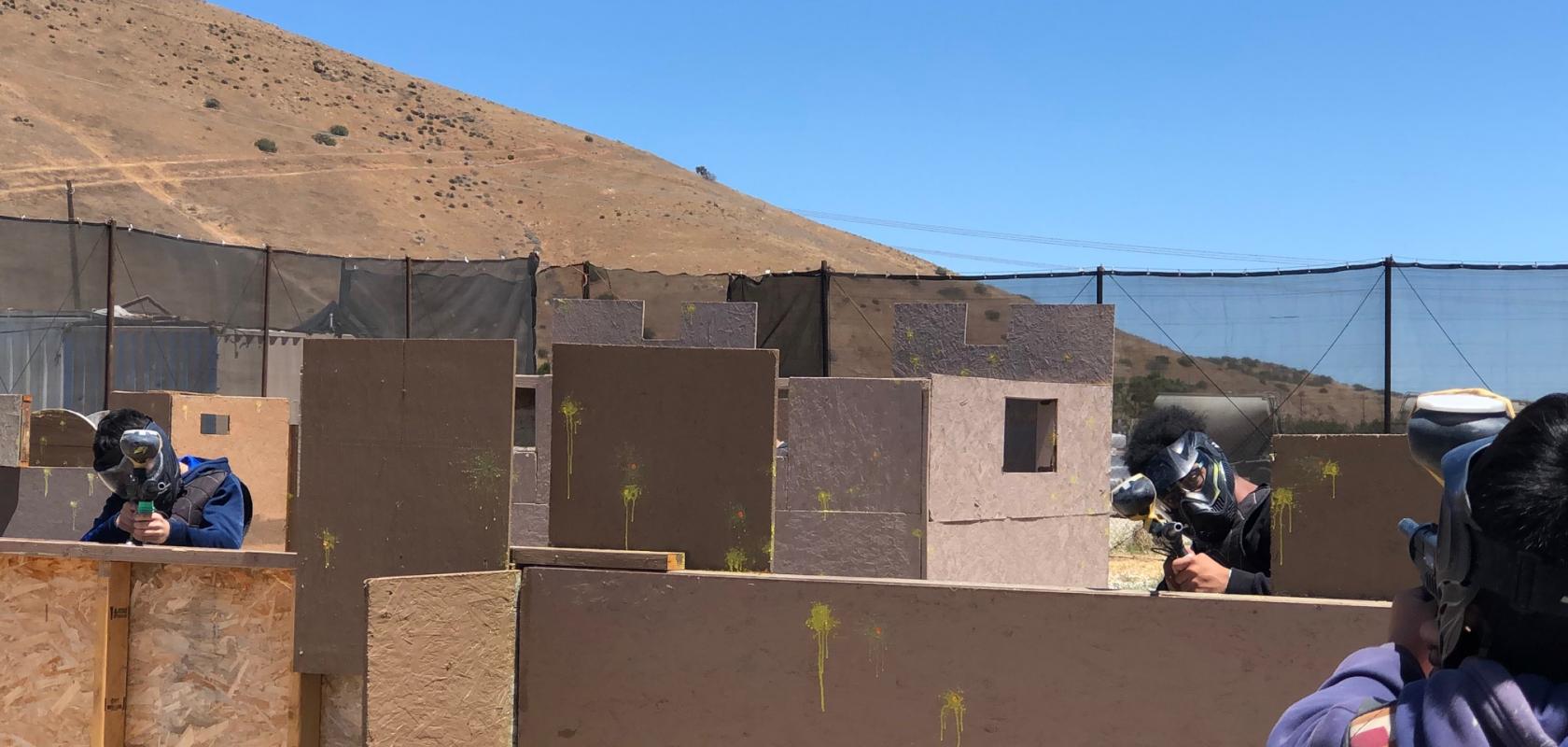 Play Paintball Friday, the Day After Thanksgiving
Black Friday, the day after Thanksgiving, paintball games are a great way to work off the extra calories from your big meal the day before. If you don't have time to paintball the day after Thanksgiving, plan your next outing for the upcoming weekend.
Paintball USA is open every Saturday and Sunday, so be sure to make a reservation prior to just showing up. Search paintball parks near me to find us or simply google https://paintballusa.org/location
Paintball USA is usually open the Friday after Thanksgiving by reservation. People who aren't interested in hitting up the crowded shopping malls can get out in the fresh air, run around, and shoot each other while working off carbs. https://www.paintballusa.org/
Paintball birthday parties are always popular at Paintball USA. We offer paintball games for all ages. Give us a call so we can help you plan the best birthday celebration ever. Our prices are competitive and inclusive with rental gear and paintballs. https://paintballusa.org/pricing
There are plenty of outdoor, shaded picnic tables. Pack your lunch with turkey leftovers. Pile a hoagie roll high of turkey and all the fixings. You will work up an appetite when you are competing in games.  https://www.paintballusa.org/gallery/gallery
If you have family visiting from out of state, bring them along. Even if your athletic relatives didn't bring along the right clothing for paintball activities, not to worry. Our field general rental package includes rental gear, coveralls, gloves, and paintballs.
Here are some suggestions on what to wear.
Clothes that you don't mind getting dirty.

Hoodie sweatshirts that cover the back of the head.

Sweat paints, thick, soft, and comfortable for flexibility.

A scarf or banana for neck protection.

Wool gloves that fit snug.

Knee and elbow pads if you have some.

Sport cleats or hiking boots.

Layer up, so when you heat up and sweat, discard a layer of clothing.
If you need to take your aggressions out in a positive and safe manner, play paintball. Paintball parks are a fun place where you can meet others that enjoy the sport. Give us a call Monday through Friday between the hours of 9:00 a.m. until 5:00 p.m. (661) 255-5332.