Paintball Games for Families with Children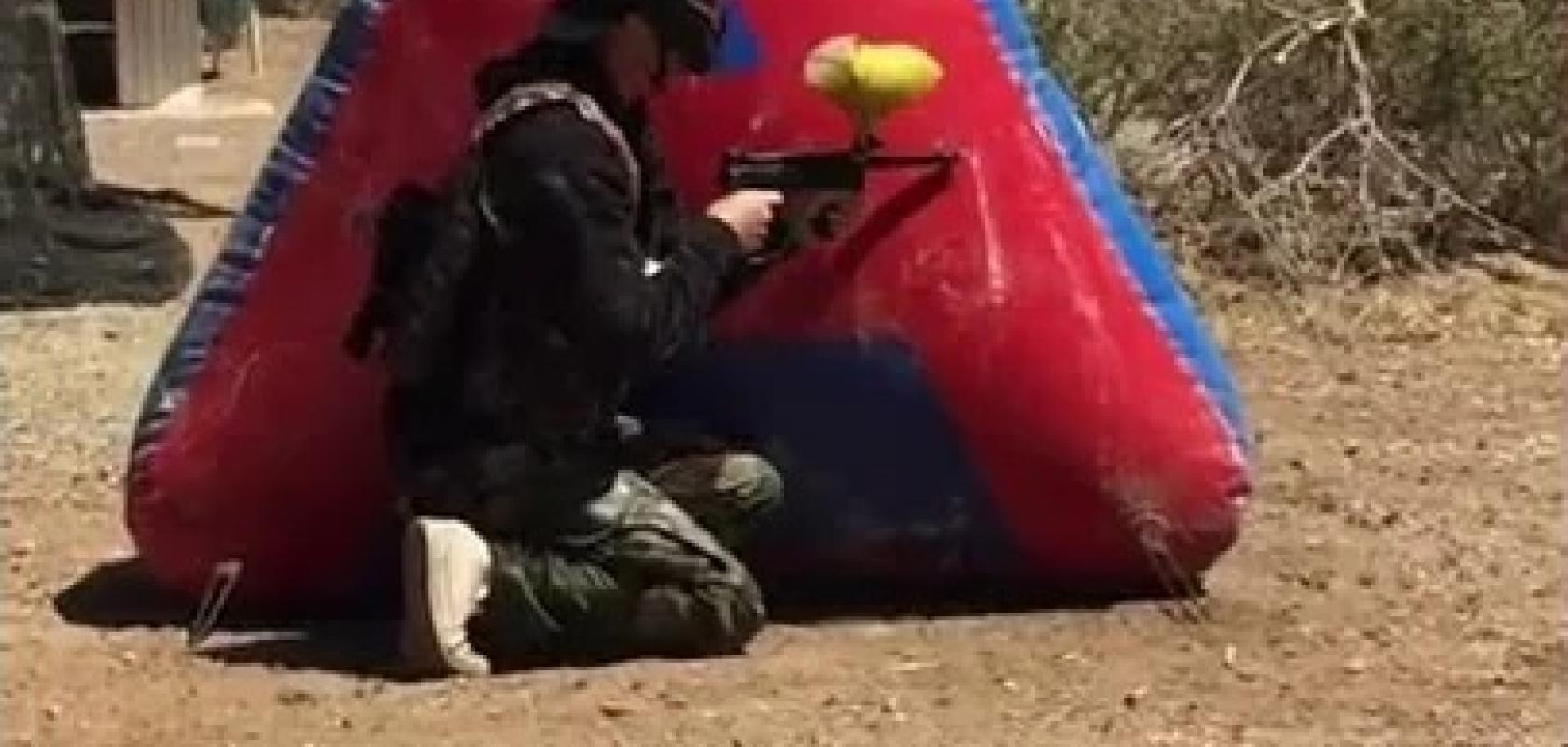 Private Paintball Games for Families with Children
At Paintball USA, an outdoor family entertainment center, we host paintball birthday parties for children of all ages. Parties can play privately if they have a minimum of fifteen participants. There is no added fees or additional charge for private games. https://www.paintballusa.org/
Private games are great!  When you play private paintball games, your group will be all together minus players from other groups. It's a nice way to enjoy paintball with just your friends and family.
Paintball USA has multiple outdoor playing fields. Referees keep players in private games separated from others. Your group will still get to play as many games as your paintballs hold out. When you run out of paintballs, simply buy some more, and continue to play. https://www.paintballusa.org/reservations
Families and groups that choose private games sometimes prefer to use different rental air guns in their games. For fairness, we suggest all players in a private game use the same caliber air gun.
The party coordinator or parent, planning the celebration should consider what is best for the age group of the birthday boy or girl. At times, older family members prefer to use upgraded and more powerful guns when playing against younger players.
We do our best to recommend using the correct, age-appropriate gun for the child the birthday is for.  As an example, a child of six years old having the birthday party should be using a splatmaster pump rifle. https://www.paintballusa.org/about/paintball-soft-splatmaster-gelly-ball-games
If you are having difficulty in getting fifteen players minimum for private games, teens and adult family members can participate. Splatmaster pump guns are not as challenging for ages nine years and above.
Our reservationist will explain this to the parent when calling to book the party.  In this case, an alternate recommendation would be for the whole party to use the paintball soft, .50 caliber rental gun.
Lighter in weight, easier for beginner players to handle, the .50 caliber rental shoots the smaller .50 caliber paintballs that are about half the size of the .68 caliber paintballs.
Of course, we tell parents to stay with their younger child on the field even when playing in family private games using the paintball soft guns. There are always referees on the fields watching for safety and to make sure all participants are following the rules.
To make sure the birthday boy or girl has a positive first-time paintball experience, and a great birthday party, Mom or Dad can be the child's guide and assist for added protection.
Some Suggestions for Being Your Child's Guide on the Paintball Field
Be sure you and your child pay attention to the verbal orientation given by the referee.

Watch the safety video in the registration area.

Dress your child properly. Layer up. Cover up all exposed skin.

Follow the safety rules.

Advise your child to play defensively using field bunkers.

Tell all participants in your private games not to shoot the children.
When inviting family and friends to your child's paintball birthday party, be sure and mention what kind of paintball guns you will be using.  You will give your teen and adult guests the heads up and let them know using stronger paintball personal or rental guns will not be appropriate for your child's special day.
If the guests have any questions about safety, rental equipment, or private games, you can have them call Paintball USA for information. Always google search paintball parks near me to find a location nearest you. https://www.paintballusa.org/location
Located in Los Angeles County, Paintball USA Palmdale is close to many areas in Southern California and well worth the drive is you are wanting to experience the best and safest paintball experience ever.