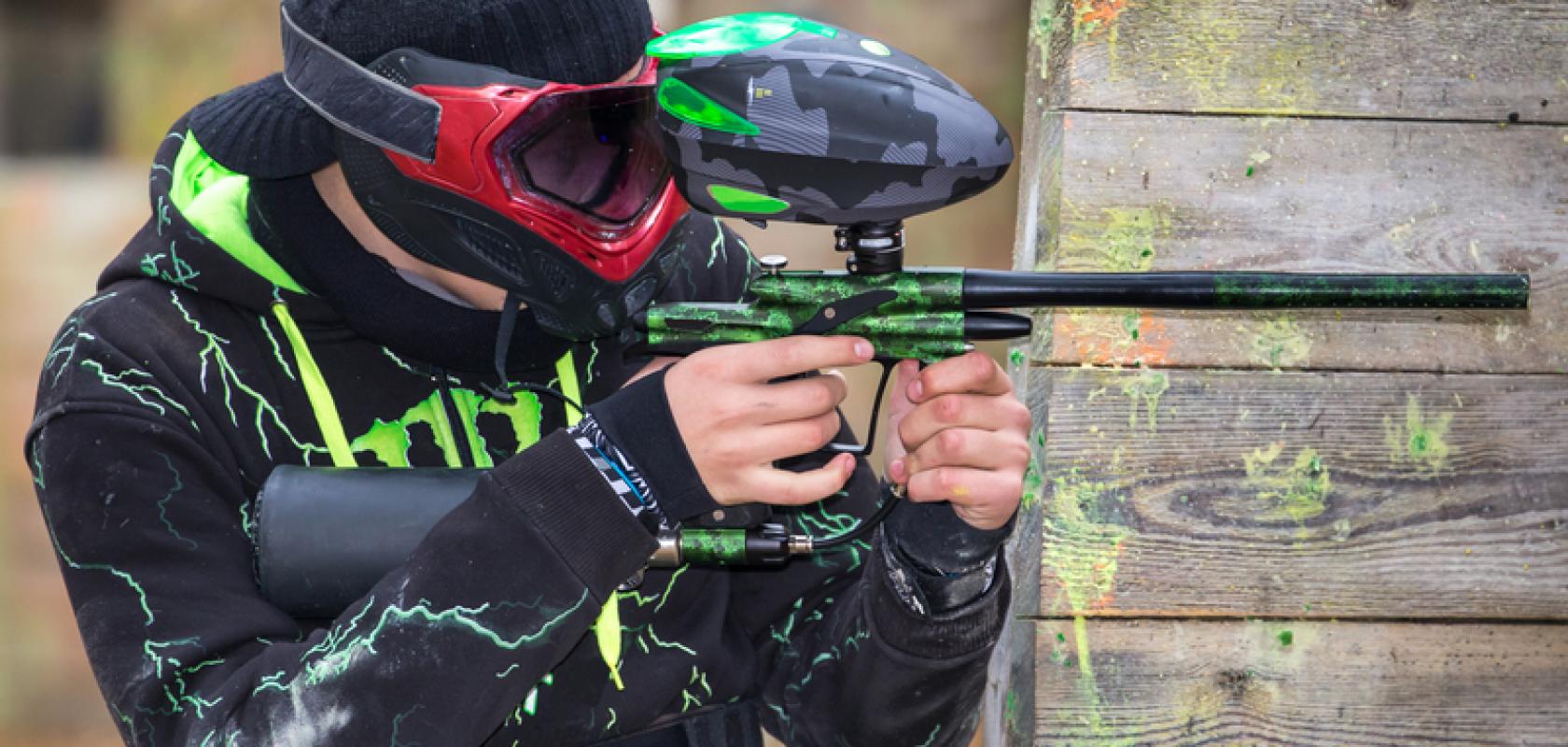 Paintball Sunday Fun Day
Sundays consist of church services, visits to amusement parks, restaurants, and physical activities that people enjoy on their day off. Most assuredly, outdoor paintball is alive, open, and popular.
Not only is paintball a vigorous sport, but a great way to release aggression. Enjoy the outdoors and exercise with friends and family. There are paintball activities for ages as young as six years old and of course, for adults.
Gelly ball blasters fire water filled orbeez repeatedly and never leave a welt. When the orbee hits, it simply disintegrates. Splatmaster games are played with a pump action, spring rifle that shoot out the smaller .50 caliber paintballs. Unlike regular paintball markers, splatmaster rifles to not carry an air tank.
Paintball soft is an easier form of regular paintball. Using a smaller, lighter weight, semi-automatic marker with an air tank attached that shoot .50 caliber paintballs having less impact than the standard .68 caliber paintball.
At Paintball USA, you are welcomed to bring in food and ice chests to enjoy in our outdoor, shaded picnic facilities with water misters to keep you cooled off on warm weathered days while you enjoy family gatherings or paintball birthday parties. https://www.paintballusa.org/
Check out our Helpful Hints on how to dress for tips on staying cool in the summer months while playing paintball. https://www.paintballusa.org/about
Review the weather report before planning your day of paintball. We are located just past Santa Clarita before you get to the Antelope Valley, across from the Acton Metrolink Station. Sometimes there are heat waves here in Southern California, however, dry heat is a lot more tolerable than humid summer weather as found on the East Coast and Southern states. https://www.paintballusa.org/location
A person's general state of health makes a difference on how long they will be able to participate in any given number of games.  At Paintball USA, our rental packages come with a bag of 500 paintballs. A player may blow through those paintballs quickly or make them last for multiple games. Games can last anywhere between 5 – 15 minutes in length, depending on how long it takes the opposing team to capture the flag.
If you are planning a sports practice or outdoor activity that will require physical stamina on a hot, humid day, here is what you can do to prepare for it.
Hydrate days before your sport.

Bring plenty of water with you.

Educate all coaches and athletes on recognizing exertional heat illness and stroke.

Wet down a neck protector, such as a scarf or bandanna with cool water in between each game of paintball.

Wear a hat or head covering and wet down with cool water between games.

Schedule your activity mornings or late afternoons when the sun is not as strong.

Take breaks between your games.
Do a google search for paintball parks near me before heading out. Give us a call for pricing, information and to make sure there is space available for your group or party. The best time to call is weekdays, 9:00 a.m. – 5:00 p.m.  https://www.paintballusa.org/reservations