Paintball USA Palmdale California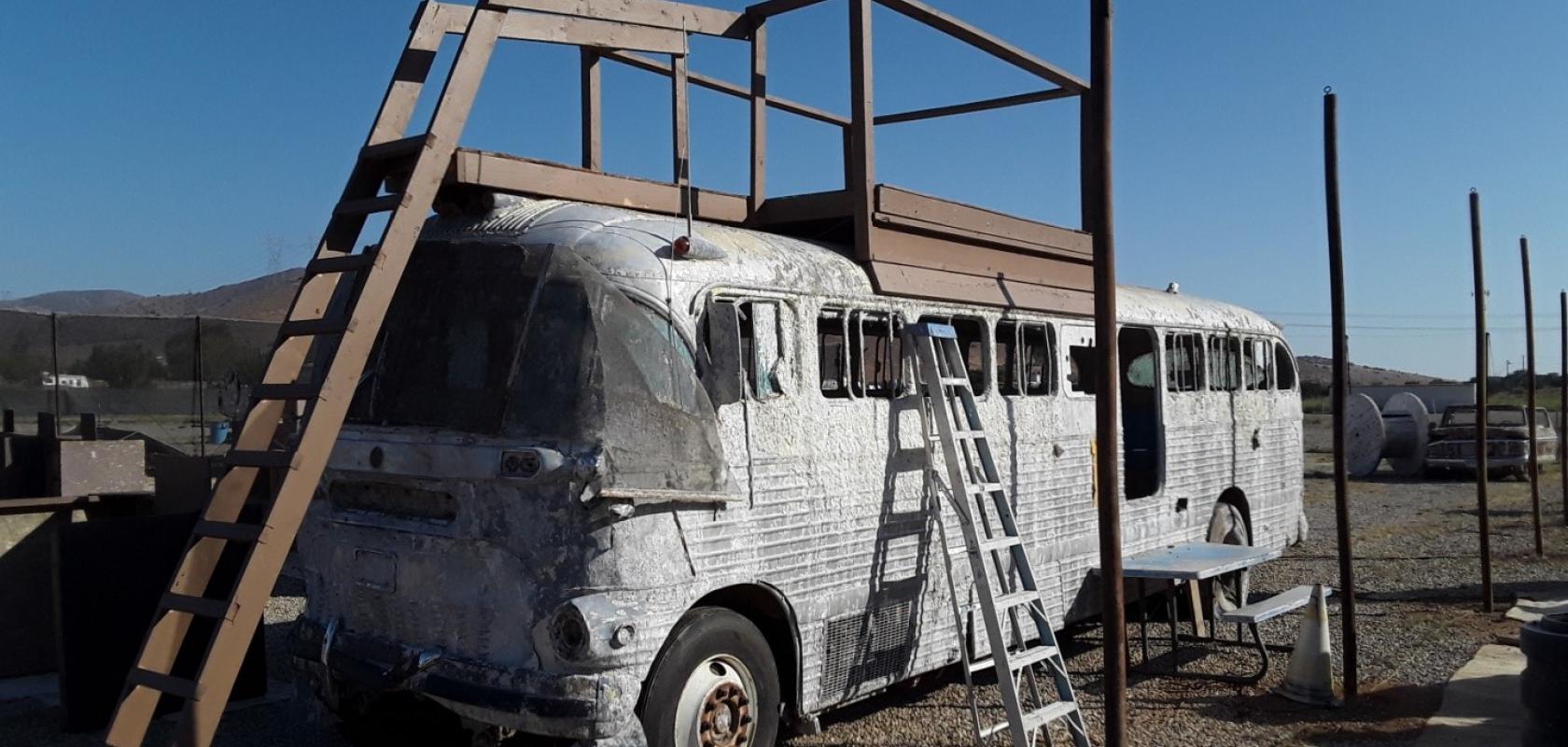 Paintball USA Palmdale California is a Safe Park for Beginners
You have been invited to a friend's birthday party at a paintball park. You haven't ever played paintball before and you really want to try, yet you're a bit concerned with safety.  Don't feel alone.  No matter what age, Paintball USA Palmdale California is the place for first time and beginner players. https://paintballusa.org/
No one has ever been killed by getting hit with a paintball. Paintball guns do not shoot fast enough, and the paintball is not heavy enough to cause any permanent physical or life-threatening bodily damage. Best way to see for yourself is to simply stop by Paintball USA on the weekend. Talk to some of the friendly and helpful staff. Ask questions about how the games are ran.
Naturally, you must follow safety rules such as covering as much exposed skin on your person as possible. If you get hit on your bare skin from a paintball traveling at a high speed, close range, it will hurt a lot and could cause bruising and welts.
Game Tips for the First Time Player
Rushing will get you shot when the game begins.

Paintball USA

has the Reincarnation Rule where a beginner player can stay in the game if shot during the first five minutes.

Use the bunkers to block the paintballs from hitting you.

Communicate with the players on your team.

Interactive teamwork will surely help you win the match.
Trying to accurately express the pain level depends on many factors such as, where the paintball hits you, how close the opposing player is and the speed their gun has been chrono graphed. The referee will "chrono" or measure the velocity/speed of the paintball on your gun before heading out to the playing arena. https://paintballusa.org/contact
At Paintball USA, beginner players using our rental air guns, a referee will chrono your gun between 250 and 260 feet per second. More advanced players can have their own personal air guns chrono graphed at 280 fps.
Paintball is an extreme sport such as skate boarding, BMX riding and surfing.  These types of sports increase your adrenaline because they are overly exciting.  Adrenaline tends to reduce pain levels when getting hit with a paintball.
What you wear when playing paintball games makes a difference in how much it hurts when getting hit with a paintball.  Remember that by placing a layer or more of clothing between your skin and the paintball will lessen the impact and decrease your chances of getting a bruise or welt.
Suggested clothing
Long pants that fit comfortably. Sweats are best.

Long sleeve shirt or jacket.

Hats, beanies preferably in fall/winter weather.

Neck covering – bandannas or scarves.

Cloth gloves, fingerless gloves are better.

Knee pads & elbow pads.

Hiking boots or cleats.
Follow the helpful hints on how to dress located on the home page of Paintball USA https://www.paintballusa.org/    You can view photos of suggested wear for paintball play on https://www.paintballusa.org/gallery
Unlike paintball air guns, BB guns can kill a person.  BB guns sometimes have high velocity settings up to 350 feet per second which can make them lethal weapons.  
Air soft guns when fired at a standard velocity of 400-700 feet per second can injure a player, but not kill a person.
Give us a call Monday through Friday when our phone lines are open from 9:00 a.m. – 5:00 p.m. We are happy to answer all your questions and concerns. Reservations are highly advisable.