Play Safely at Paintball USA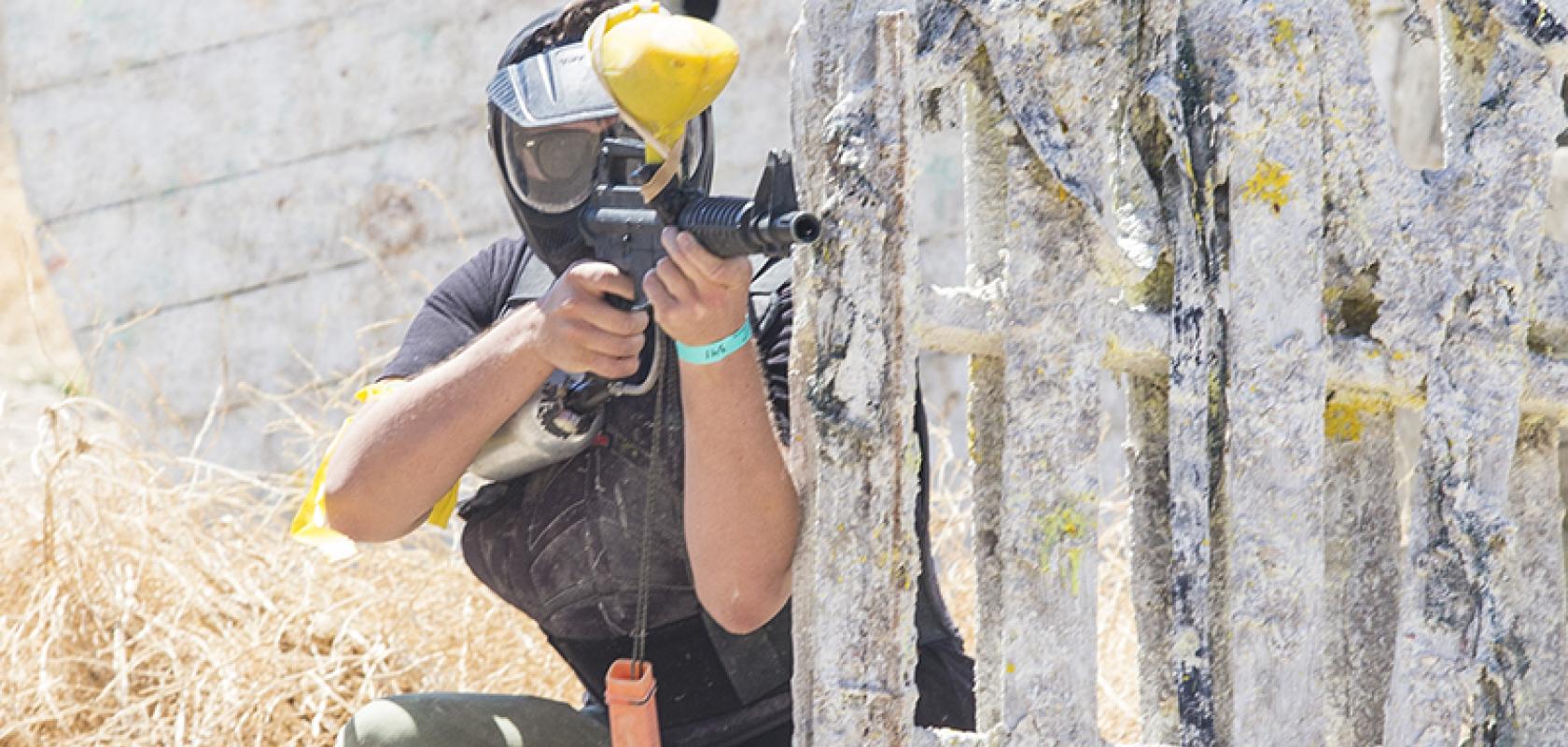 Play Safely at Paintball USA
Paintball games can be dangerous. Injuries to the eyes and neck are possible. Welts and bruises can occur. Sprained ankles can happen. https://www.paintballusa.org/
At Paintball USA, many safety rules are followed. There is a safety video in the registration area that all players, especially beginners are required to watch.
Our phone staff inform customers know what they should wear and direct everyone to our website to read the helpful hints on how to dress. https://www.paintballusa.org/about
What to Wear
Comfortable clothes, long sleeves, long pants, sweats are best.

Neck protection such as scarves or bandanas.

Cloth gloves.

Hooded sweatshirts to cover the back of the neck and head.

Layers of clothing when weather permits.

Hiking boots or shoes with good support that have ridges or cleats on the bottom.
All referees at Paintball USA explain the strategies and rules of the games prior to each session. They have all players visit the target range prior to entering a game to make sure everyone knows how to operate a paintball air gun.
While on the field playing paintball, referees are instructed to enforce the many safety rules and make sure all players comply. https://www.paintballusa.org/about/rules-of-play-for-valued-patrons
Safety Rules Followed
Paintball

masks are to be always worn while in the target range and on the playing fields.

Barrel sleeves are to be always placed on your gun while not on the playing field.

Your gun must not have

paintballs

in the barrel when not on the playing field.

All rental guns are chronographed at 260 feet per second velocity.

No climbing on structures, trees, or bunkers while in a game on the field.
Rules of Play and Personal Conduct
You are eliminated from a game if you:
Have a splat of paint on you larger than a quarter.

Shooting a player more than 3 times in a row.

Shoot a player closer than 10 feet from you.

Your gun may not shoot over the posted FPS "feet per second".

Cheating if you are seen wiping a paint splat off and trying to continue to play the game.

Using profanity during the game.

Using any kind of physical violence.

Physical violence will get you thrown out of the park for the rest of the day.

Using any object as a shield.

Going outside the boundaries of the playing area during the game.

If you shoot yourself.
Paintball USA is the perfect place for paintball birthday parties. Located in the Acton-Palmdale area, google search paintball parks near me, we are only about 45-50 minutes from most cities in L.A. County. https://www.paintballusa.org/location