Safety Comes First at Paintball USA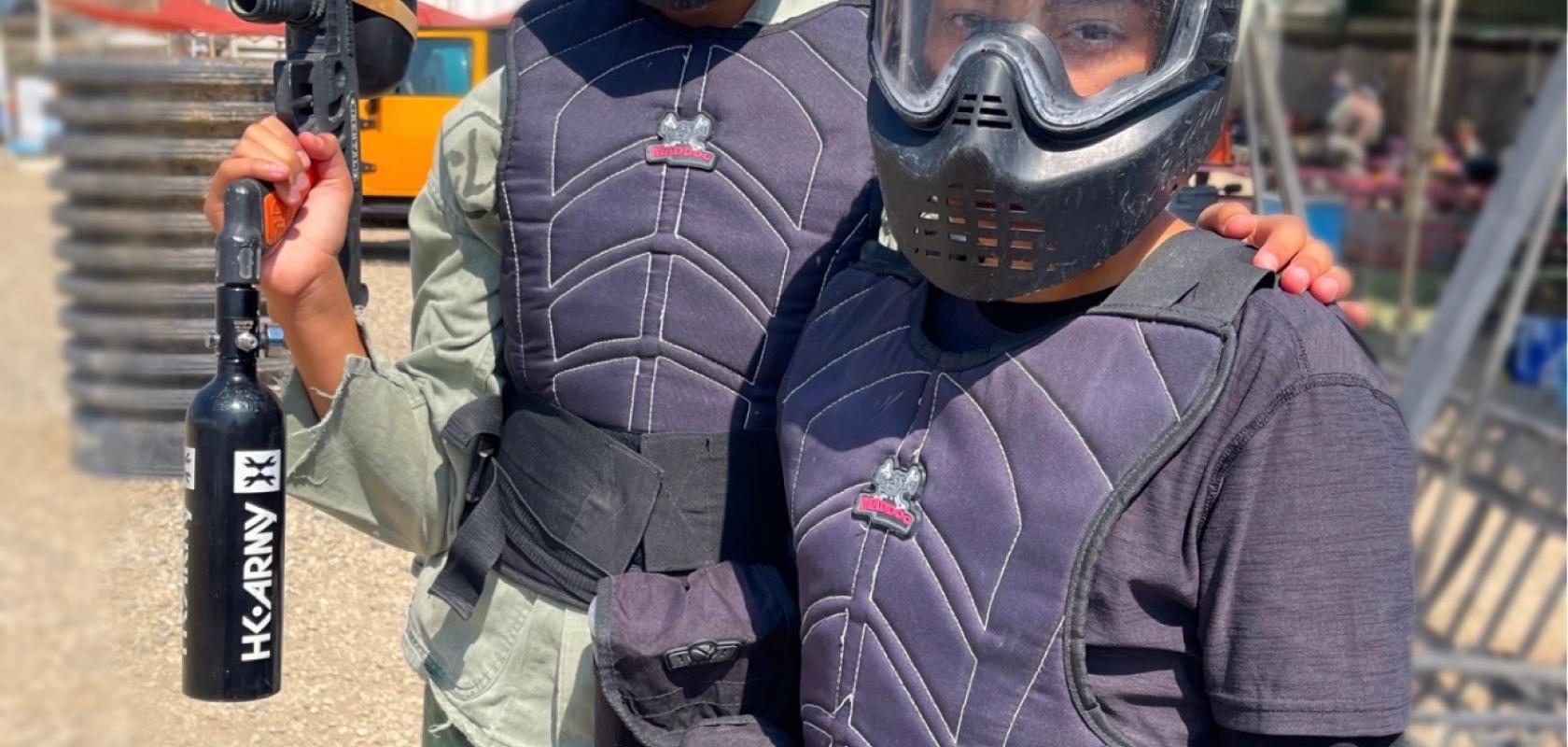 Rules of Safety on the Paintball Field
The most important part of learning to participate in the sport of paintball is safety. There are safety rules for players to follow both on and off the field. https://paintballusa.org/about/rules-of-play-for-valued-patrons
Safety in the picnic area, parking lot and off the fields.
Always keep a barrel cover on your marker while not on the field.

No shooting your marker anywhere except the target range and field.

Never pass your gun to an individual that hasn't signed up through registration.

All people on premises regardless of age, participating or not, must fill out a waiver.

No alcohol allowed anywhere at Paintball USA. Alcohol makes some people aggressive and more prone to injury.

No cursing toward other players or staff.

No fighting. Assaults will be taken seriously. Law enforcement will be notified immediately.
Safety on the field.
Certified and approved masks for paintball will be always worn on the field.

Anyone who removes their mask for any reason while on the field will be told to sit out that game.

Game rules will be followed. Any player not following the rules will be disqualified from the game.

Paintball

and air soft guns are allowed. No real guns are allowed at Paintball USA.
Never look down the barrel of your gun if you think a paintball is stuck.

Always obey the referee and the rules of the game.

Do not shoot the referees.

Do not shoot your team members.

All rental and personal markers are to be chronographed before each game.

If you become injured during a game, notify the referee to stop the game so you may exit the field safely.
Rules of the game.
If you have a paint splat on you larger than a quarter, you are out.

You may not remain in a game after you have been shot.

No wiping off the paint splat during a game. You're out and must exit the field.

No shooting a player more than 3 times consecutively.

You may not be closer than 10 feet when shooting an opponent.

Fair play is a must.

No profanity used against another player or ref.

No fighting whatsoever.
Paintball USA is an outdoor family entertainment venue where many children come to enjoy their paintball birthday parties. Parents sometimes join in too and they certainly don't want their kids to be around patrons that are cursing at each other, showing poor sportsmanship, and drinking alcohol. https://paintballusa.org/
Co-workers come to Paintball USA to enjoy team building sports and activities. We get a lot of youth sports teams, church, and synagogue youth groups. Everyone that plays at Paintball USA desires having a safe and positive paintball experience.
Staff and management do our best to provide fun games that are played consecutively on all fields throughout the day. Families make good use of our shaded picnic facilities. Paintball USA allows outside food and nonalcoholic beverages to be brought in. The local Acton Pizza Factory delivers here.
There are sports for children as young as five years old to participate in. Gellyball games, using light weight rifles that repeatedly shoot colorful water filled orbeez are great for paintball birthday parties, age group from five to seven years old. https://paintballusa.org/about/paintball-soft-splatmaster-gelly-ball-games
Splatmaster games use pump action rifles that do not have air tanks on the back, so they are much lighter in weight, shoot with less force and are perfect for paintball birthday parties, ages six to seven years old.
Regular paintball .68 caliber markers and paintball soft are fine for ages nine years old and up, however, it is really the parent's decision on how young the child can be to participate in paintball games. https://paintballusa.org/pricing