Tactics for Beginner Paintball Players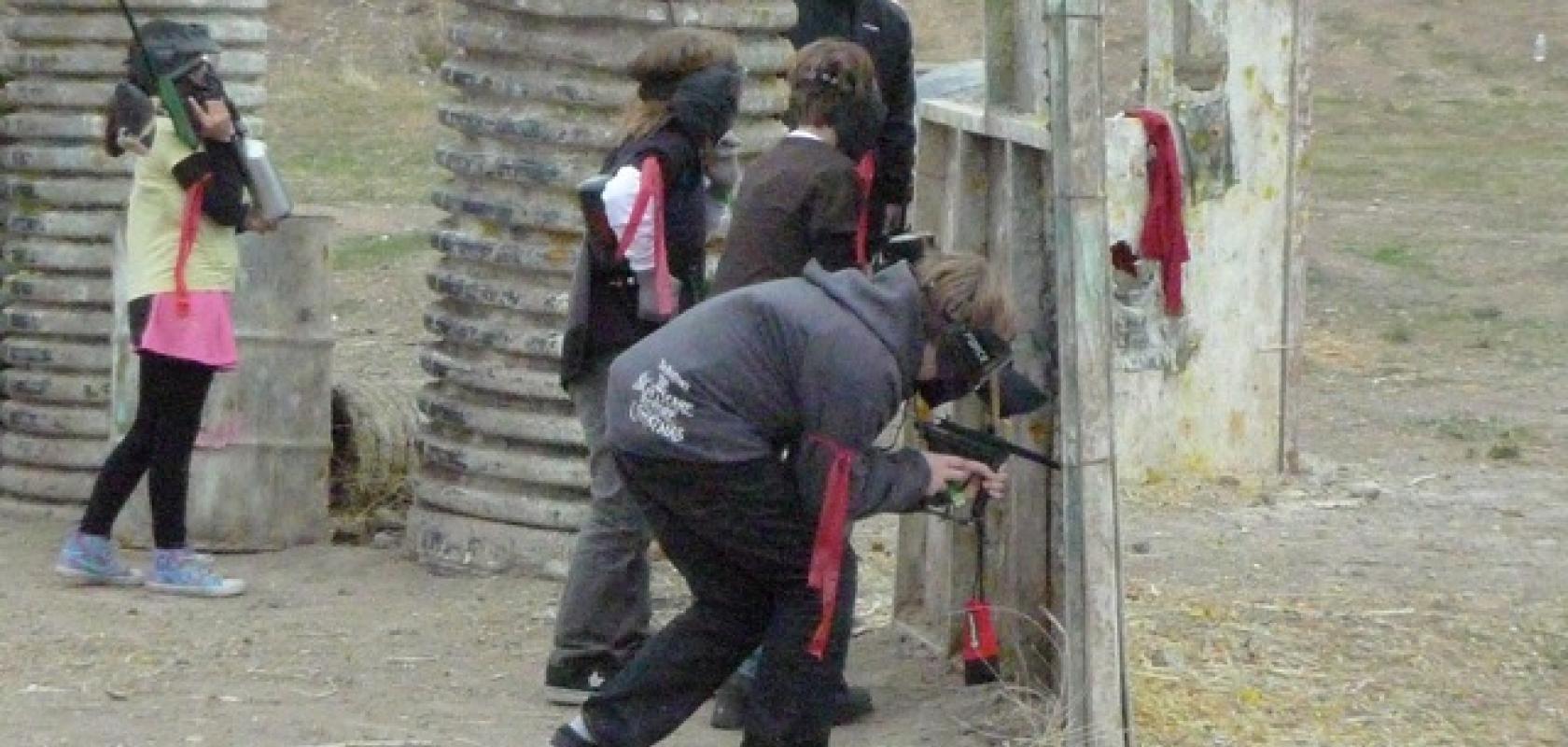 Game Tactics for Beginner Paintball Players
Paintball USA specializes in paintball birthday parties for kids of all ages. Grown up kids or adult paintball birthday parties are our specialty too.
Known for the best customer service at any paintball park in Los Angeles, we want every beginner player to have a positive first-time experience. Referees at Paintball USA are helpful and explain game rules for safety. https://www.paintballusa.org/about/rules-of-play-for-valued-patrons
Games are running all day long on our multiple outdoor playing fields. We offer shaded picnic facilities for you to take a rest break and have a snack. Bring in your ice chests and remember to stay hydrated while playing paintball in warm weather.
Paintball Playing Tactics
Always listen to the verbal orientation given by the referee.

Never remove your battle mask while on the playing field.

Cover up all exposed skin area.

Use the bunkers to hide behind.

Don't stand out in the open.

When moving in on your opponents, run quickly.

Do not huddle together with your teammates during a game.

Move to the side of the bunkers when pushing forward.
What to Wear For Paintball
Long sleeve shirts and loose fitted pants.

Running shoes, hiking boots, or cleats.

Baseball hat, headwrap, or beanie.

Loose fitting clothing for comfort and agility.

Cloth gloves that fit snug and offer protection.
What Girls Wear to Play Paintball
Sweatpants with leggings underneath.

Layers (tank top, long sleeve shirt, sweatshirt).

Padded bra or chest protector.

High ponytail or hair in up-do.

Camouflage colors to blend into the playing field brush.

Clothes that can get dirty.

Comfortable athletic shoes.

Cloth gloves that fit snug.
Guys are advised to wear a protective cup for the groin area. One of the biggest fears for a beginner player is that playing paintball will hurt. Paintball can hurt if you are not dressed properly, so follow Paintball USA's Helpful Hints on how to dress. https://www.paintballusa.org/welcome-information
Wearing dark, loose sweatpants, jeans, cargo pants, paintball specific pants or rental jump suits are ideal. Paintball USA offers rental jump suits, pants and jackets in youth and adult sizes.
When you layer up, you can know that even when hit with a paintball, chances are, it will bounce off your clothes and will not hurt. If it is a warm day and you become overheated, simply take off a layer or two.
Sandals, flip flops and open toes shoes are unadvisable for paintball. You can sprain an ankle or encounter worse injuries if you do not have proper footwear on the playing fields. Comfortable, hiking boots are best.
Paintballs
Paintballs

are nontoxic, water soluble and do not stain clothing.

Paintballs

are biodegradable.

Wear older clothing because you are playing on dirt fields.

Do not wear your best sneakers for paintball.

Paintballs

left on the field from prior games become messy and stick to shoes.
Most paintball parties last for about 2 hours from the time you enter the park, fill out your waivers, come through registration, pick up your equipment, load up with paintballs and play a few 5–15-minute games with 500 paintballs.
At Paintball USA, you can extend your party by bringing in food or placing a pizza order. When you run out of your bag of 500 paintballs, you can buy more and play longer. https://www.paintballusa.org/