To Own or Rent a Paintball Marker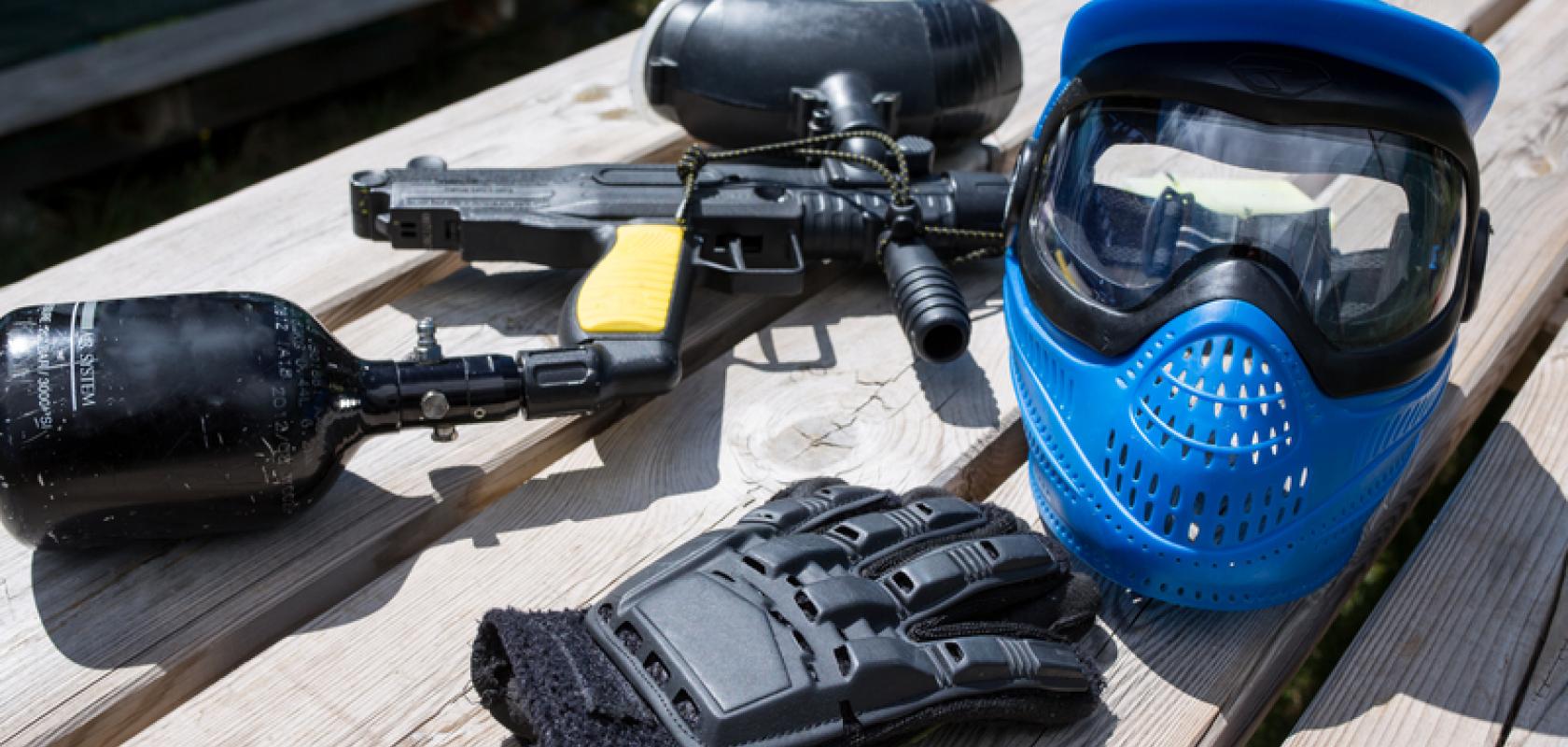 To Own or Rent a Paintball Marker
You're not required to purchase anything before you arrive at Paintball USA. If it's your first time playing, you should probably just purchase one of our inclusive rental packages. You'll be better off renting equipment so you can get a feel for the game before deciding if you want to invest in your own marker and gear. https://paintballusa.org/
Our basic rental package includes the following items:
Paintball marker

(AKA "paintball gun").
Safety certified facemask specifically designed for paintball games.
Hopper/loader (paintball container that attaches to the top of your marker).

Marker barrel cover.

A compressed-air tank that attaches to the back of the marker.

The basic rental package includes a bag of 500 paintballs. Many paintball parks enforce a "field paint only" rule, meaning you can only use paintballs you've purchased on site. We ensure all paintballs are of a quality brand used in our rental markers to prevent jamming in the barrel and causing the player interruption during a game.
You are welcome to purchase more paintballs when you have used up your initial bag of 500. Generally, another bag costs about $25. You may purchase 4 bags for $55.
The benefits of using a rental marker are many. Unless you are mechanically knowledgeable, marker repair and maintenance can be costly. You want to keep your marker in excellent working condition. The last thing you want to happen while playing an exciting game of paintball is to have your marker malfunction. That's why learning how to properly maintain your marker is so important. https://paintballusa.org/pricing
As with anything that has moving parts, rental markers are kept in good working condition at Paintball USA. If by some slim chance, you have any issue with a rental, you simply bring it back to the marker counter and have a staff member hand you another one.
Sometimes players run out of paintballs and think it's okay to pick up balls off the dirt to put them in their marker. Not true. When this happens, the dirt from those paintballs immediately jams in the barrel which prevents a player to continue a game. Never pick up paintballs that have fallen on the ground and put them in your rental of personal marker. The paintballs cost less than marker repair.
The best idea when you run out of paintballs is to have your group pitch in and purchase a full case of 2,000 paintballs for just $55. That way, you will have enough paintballs for another game or two where you all can play together.
Owning a paintball marker has its benefits too. There are so many markers to choose from and awesome looking ones as well. Depending on how much you want to spend, be sure and purchase an extended warranty until you learn how to maintain and perform simple repairs on your marker.
Keep in mind though, if you are visiting a paintball park near you, and using your own marker, the referees will allow you to play with other self-equipped players and not with beginners or intermediate paintballers that are using rental markers. https://paintballusa.org/location
This is just another reason to get some paintball game experience using a rental marker before investing in your own. That way, you will be learning how to play the sport with others that share your same skill level rather than joining advanced players where you will likely get eliminated sooner, not having as much fun.
Paintball USA, an outdoor family entertainment venue is a safety certified paintball park that provides beginner players with the best and positive gaming experience. The best way to get started is to plan your paintball birthday party here.
Give us a call Monday through Friday 9:00 a.m. until 5:00 p.m. to get a breakdown of how it all works. We are pleased to answer your questions and enlighten you about the sport of paintball. https://paintballusa.org/contact