What Paintball Gun do Pros use?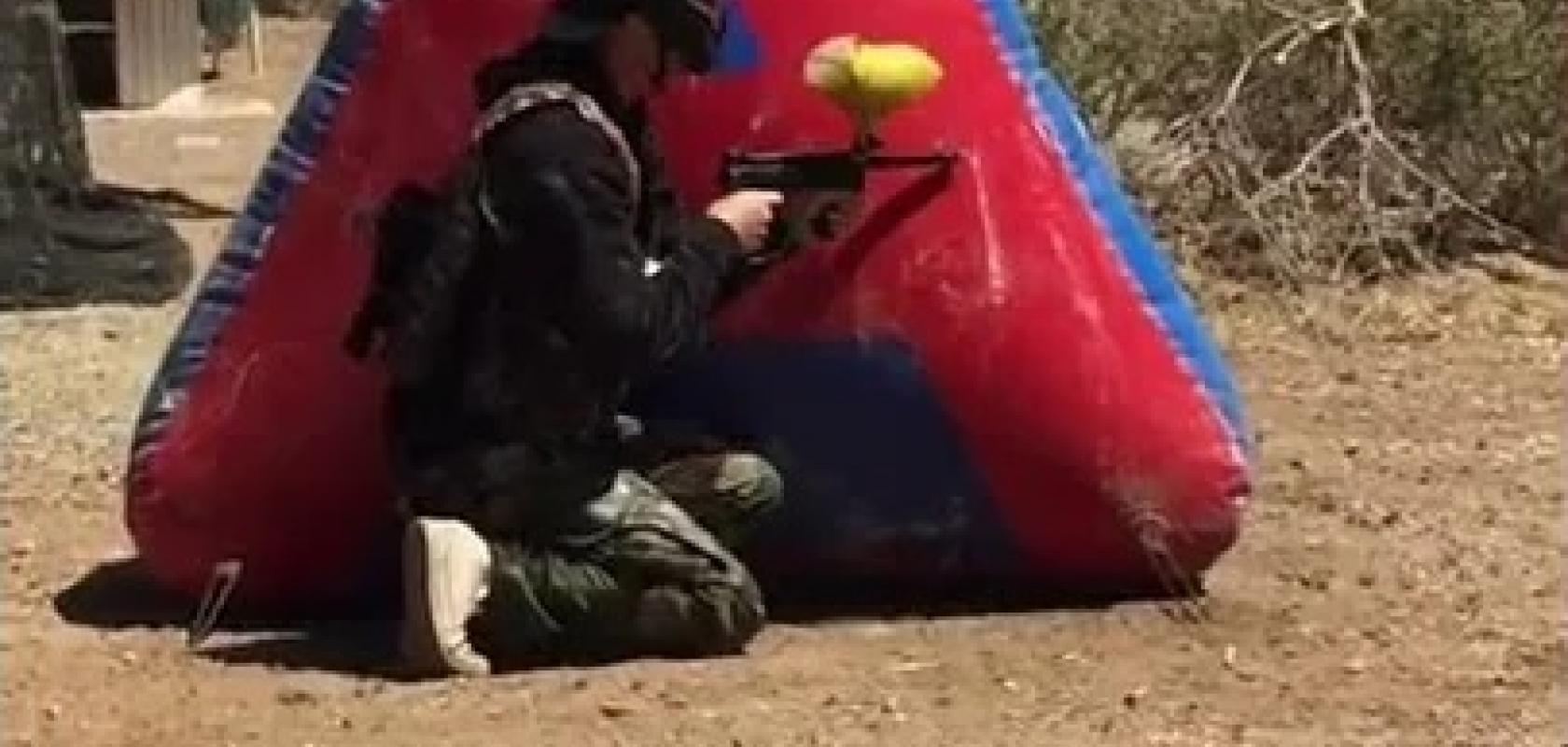 What Paintball Gun Do Pros Use?
The Preferred Markers that Pro Paintball Players use are:
Eclipse CS2 Pro is one of the most popular paintball guns used by pro players. 

Eclipse LV1 is comparable to the CS2.

Dye M3.

Field One Force.

Luxe X.
The difference between the Eclipse CS2 and CS2 pro:
The CS2 Pro features a bolt system, regulator, electronics, and trigger frame. The CS2 Pro includes three-barrel backs, aluminum shaft FL tip, two triggers (blade & scythe), with a more stylish and lighter weight body. The pro version of the CS2 was made available by Planet Eclipse in 2019.
Edmonton Impact from Canada, is an outstanding professional paintball team with high standings professionally, and uses the Planet Eclipse markers.
The Dye M3 model came out in 1994. Like the Eclipse markers, the Dye M3 is very innovative and preferred by professional paintball players.
What is the quietest paintball marker?
Low pressure paintball guns that operate at less than 200 psi include GOG XLS, Planet Eclipse Gtek 170R and Proto Rize.
How many pro paintball teams are there?
Currently there are 20 professional paintball teams in the NXL. The National Xball League is the premier league for tournament paintball in the United States and Europe hosting events in many cities.
How do you get to NXL?
Register your team for an NXL event.

To register your team, you must pay registration fees.

Access the NXL event page on the PBLI site.

Choose the NXL event that your team wants to compete in.

Simply click the register your team link.
Is paintball a professional sport?
Paintball is recreational and also at a formal sporting level competing in organized competition through tournaments, against professional teams and players.
How big is pro paintball?
NXL regulations for competitors playing fields are 150' by 120' which encourages fast paced, intense games.
The top four pro paintball venues in the world.
Skirmish USA sports a huge 700 acres of arenas hosting the biggest scenario games with about 4,000 attendees every summer.

CPX Chicago.

Hot Shots Paintball Australia.

Asylum Paintball New Zealand.
Is paintball still popular?
Paintball is a sport and a hobby. It's decline in popularity prior to covid made a gradual turnaround and hopefully will slowly continue to gain some interest in the next five years.
What state has the most paintball fields?
How many people play paintball in the world?
In 2007 statistics show there were 5.48 million participants. Through the years, those numbers diminish to about more than 3 million participants over the age of 6 play paintball now.
When did paintball get popular?
Since the start of paintball in 1989, around 75,000 people played paintball on weekends in the US. From the 1990's until 2007 the popularity of paintball peaked.
Is paintball a sport or a hobby?
Paintball itself is one of the few activities that is both considered a sport and a hobby to different people. Paintball is truly an intense physical sport and so much fun, that a player can make this activity become a favorite hobby. https://www.paintballusa.org/welcome-information
What can you learn from paintball?
Teamwork and Respect. Paintball can teach you to become a team player on the field by assisting your teammates to capture the flag. Your assistance in helping capture the flag will gain respect from your teammates.