Who we are and What we do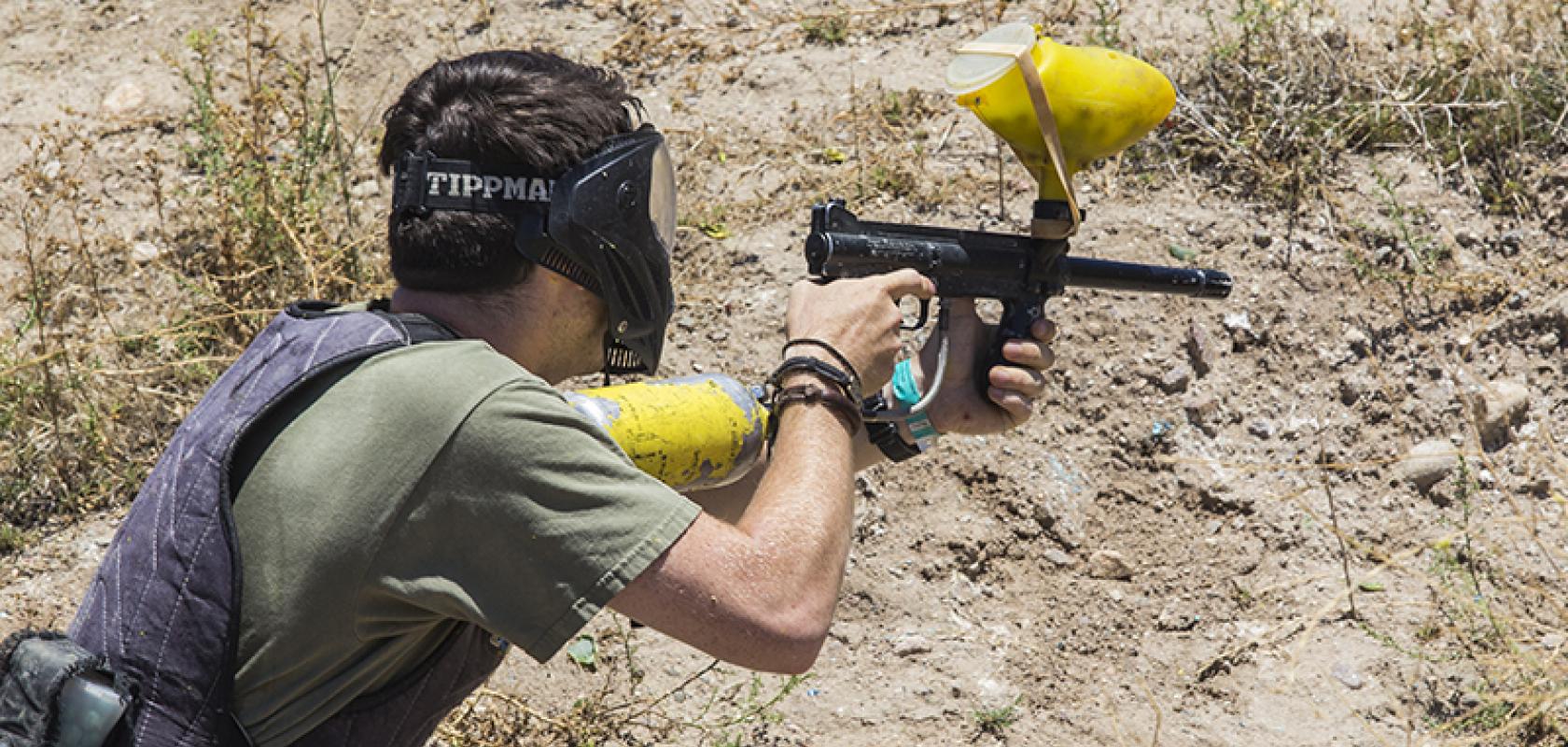 Paintball USA Who we are and What we do.
Paintball USA is a family owned and operated business since 1999, where we care about our customer's safety and keeping the sport of paintball alive!
Paintball USA, an outdoor recreational paintball family entertainment facility is also classified as an amusement park.  Open Saturdays and Sundays from 10:00 a.m. until 4:00 p.m. specializing in paintball birthday parties and many other celebrations with family and friends.
Weekday private events are available by prior reservations for corporate team building activities and large family reunions. We welcome customer calls weekdays from 9:00 a.m. - 5:00 p.m. (661) 255-5332. https://www.paintballusa.org/
Competitive Pricing and Great Customer Service.
Our competitive pricing and great customer service keep players happy and coming back! https://www.paintballusa.org/pricing
Beginner players using our .68 or .50 caliber rental air guns play separate games of capture the flag rotating between our multiple outdoor playing fields. Advanced players using their own paintball guns play separate games.
Weekend private group reservations are available. For your relaxation in between games, there are shaded picnic tables with water misters for cooling off in the summer months. You are welcome to bring in food and ice chests with nonalcoholic beverages. Pizza orders are available.
Paintball is fun for all ages 6 years old through adults! We recommend using the .50 caliber paintball rental air guns for younger and beginner players. The paintballs are quite a bit smaller than the standard .68 calibers and the guns are lighter in weight, easier to handle.
Equipment Sanitization and Safety
During the pandemic, Paintball USA was a pilar in our community by providing a safe, outdoor sport in a healthy environment for the whole family to enjoy. As stay at home orders were lifted in 2020, Paintball USA safely opened following strict covid rules. We have continued to sanitize our masks and rental equipment after each usage.
Providing good customer service on and off the playing fields is our goal. We strive for the safest, most positive, and fun paintball experience for beginners and everyone that plays here. It is our firm intention to keep the sport of paintball alive. There are referees on all playing fields watching for safe play. Ask them for tips on strategy and tactics on how to win the game.
The atmosphere at Paintball USA is relaxed and friendly. There is no time limit on how long you can play within park hours of operation. Our inclusive rental packages are designed to accommodate all budgets. The only thing you will need to replenish are the paintballs. 
Paintball participation is a great physical exercise. The adrenaline rush that it creates will give you the chance to release all your aggressions while enjoying time with family and friends.
Games last anywhere from 5, 10 or 15 minutes. You can play as many games as you like until your paintballs run out. Then, you may buy some more.
Contact us!
We are available by phone and email for your questions, concerns, and general information about paintball games and what we do here at Paintball USA. Best time to contact us by phone is Monday through Friday from 9:00 a.m. until 5:00 p.m. If you get our voice mail, leave a message and your call will be returned the same day.
You can click on our contact form located on our website 24/7 and we will reply to your email https://www.paintballusa.org/contact .